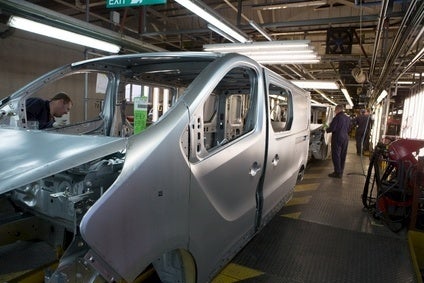 Commercial vehicle registrations in the UK reached a record half year total of 209,515 (up 21.8% year on year) in 2015, the SMMT announced on Monday (6 July).
June sales rose 18.8% to 40,310 units.
"Strong growth in the van market is a defining factor with an all-time high of 186,404 vehicles (up 19.8%) registered in the first six months," the SMMT said in a statement.
"Truck registrations continue to post large gains, with registrations up more than 40% in both June [+41.5% to 4,568] and year to date [+40.6%; 23,111]".
"The record half-year total for commercial vehicle registrations is not a huge surprise given the significant gains being made in the van market," said SMMT chief executive Mike Hawes.
"Registrations of vans have been growing strongly for some time as businesses remain confident and the trend for home deliveries increases further.
"The significant rise in truck registrations in June mirrored the sector's performance in the year so far while, once again, it was the heavier vehicles in van, artic and rigid segments that posted the largest rises."
See also: UK: Record half year for new car sales