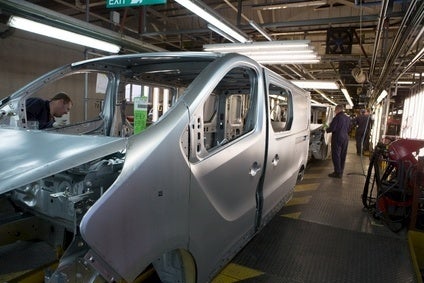 The UK produced 3,179 commercial vehicles during August, a decrease of 35.1% on 2020, as output remained 20% below the five-year average for the month.
​Exports dropped by 19.3% while domestic demand saw a more significant decline of 52.3%.
Given previous robust increases, year to date production remained 18.2% up on a weak 2020 but down -21.2% on the pre-pandemic average.
After five consecutive months of growth, production decreased as production lines were impacted by semiconductor shortages and variations in summer shutdowns.
Total export share increased 12.7 percentage points to 64.6% during the month. Over the course of the year, however, export share has fallen from 54.6% to 50.8%, as domestic demand outpaced that from abroad.
Mike Hawes, SMMT chief executive, said: "After five months of consecutive growth it is disappointing to see the steady recovery of the commercial vehicle sector stall in August. This is primarily due to the global shortage of semiconductors, which continues to challenge the industry. With the lack of available chips expected to continue beyond next year, manufacturers will need to fight to keep production lines operational."