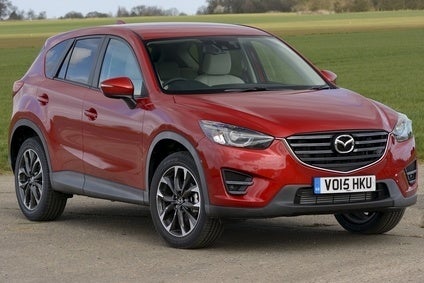 New car registrations saw steady growth in July, according to the latest data from the Society of Motor Manufacturers and Traders (SMMT) but an industry observer now doubts 2003's record will be broken this year.
The SMMT said July sales rose 3.2% year on year to 178,420 cars while year to date registrations have risen 6.5% to 1,555,309.
"The UK new car market has seen consistent, strong growth since early 2012, with July marking the 41st consecutive month of increases thanks to prevailing economic confidence combined with low interest rates and attractive finance deals. While the first six months of 2015 represented an all-time record high for registrations, the more modest increase in July is suggestive of a more stable second half of the year as demand levels," the SMMT said in a statement.
The top-selling segments this year were supermini, lower medium (small family cars) and dual purpose (SUVs and crossovers). Growth in all three segments reflects a shift in buying habits over the past decade with supermini and dual purpose making the biggest gains.
Demand for superminis has grown 22.7% since 2005 – a result of consumers downsizing to smaller cars that offer significantly improved refinement, comfort and specification than their equivalents a decade ago, according to the SMMT.
Sales of dual purpose have risen 88.5% over the past decade as manufacturers have introduced new models to cater for buyers seeking more versatility.
John Leech, head of automotive at KPMG UK, said: "New car sales rose 3.2% in July continuing the recent trend of low single digit growth seen in recent months.
"The strength of the [pound] and improving consumer confidence makes the UK car market attractive to vehicle manufacturers but the recovering Eurozone markets means that we now forecast muted growth in the second half of 2015.
"It seems more likely that the UK market will undershoot the all-time sales record of 2.58m vehicles set in 2003. We now expect sales of 2.56m in 2015."
Data tables: SMMT