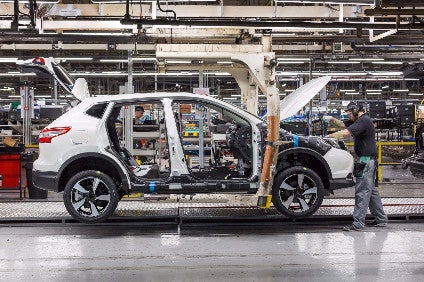 British car production fell by 2.1% in the first month of 2020 according to figures released today by The Society of Motor Manufacturers and Traders (SMMT). On a bright note, exports were up 4.1%.
Factories turned out 118,314 units in January, the fifth successive month of decline, with the majority (82.7%) built for export worldwide. UK car production has now fallen in 19 of the last 20 months.
Overseas orders rose 4.1% to 97,870, boosted by the appeal of the latest models coming to market from certain brands, with rising demand for them in key European and Asian markets. However, this growth failed to offset a double-digit fall in production for the UK.
Output for the domestic market fell sharply, down 23.9%. The SMMT said continuing weak confidence left the January car production overall recorded its lowest total for nine years.
Mike Hawes, SMMT Chief Executive, said: "Exports are the bedrock for UK car manufacturing so a rise in January exports is welcome following recent declining demand in overseas markets. These figures, however, still give great cause for concern, with another month of falling car production driven by a lack of confidence and corresponding weak demand in the UK. The upcoming Budget is an opportunity for the government to provide supportive measures to stimulate the market, but the biggest boost would be the agreement of an ambitious free trade deal with Europe. This would end the ongoing uncertainty and help the UK to recover its hard-won reputation as a great place for automotive investment."
Stuart Apperley, director and head of UK automotive at Lloyds Bank Commercial Banking, said: "Carmakers can't seem to catch a break. Manufacturers could have been forgiven for thinking that a more stable political situation and brighter outlook for the economy would provide a boon for them, but continued weak demand domestically has stopped this firmly in its tracks. Despite this, they will be hopeful that this is a temporary stumbling block rather than a snapshot of how the industry will fare in 2020.
"While coronavirus has already started to impact global supply chains, many of the problems that caused headaches in boardrooms last year remain today. The UK's future trading relationship with the EU continues to be a concern and the likelihood of a clean break still remains high, especially in an industry so dependent on trading with the continent.
"That said, recent sales figures of electric vehicles will be of some comfort to manufacturers. With demand growing and market share currently at its highest level on record, carmakers will be hopeful that a raft of new models rolling off the assembly line will provide the boost to production so desperately needed at the moment."
See also: UK car output down 14.2% in 2019