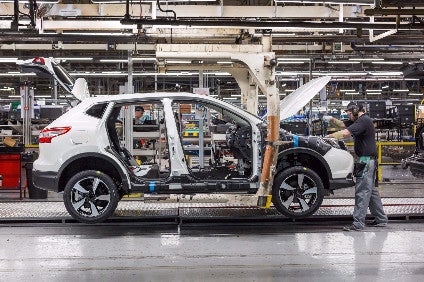 The latest data of UK car manufacturing shows that output is continuing to grow in 2016. According to SMMT data, July marks the 12th consecutive month of growth for UK car makers, with output up 7.6% to 126,566 units.
In the year so far to the end of July, some 1,023,723 cars were produced in the UK, up 12.3% on last year and the first time the 1m milestone has been reached in July since 2004.
Demand in July was up both at home and abroad with a 14.1% increase in output for the domestic market and exports up 6.0% to 101,184 units. More than three quarters of a million cars built this year are destined for overseas markets, a 77.8% share of total production volumes.
Mike Hawes, Chief Executive, SMMT, said, "UK car production in 2016 is booming, with new British-built models in demand across the world. Manufacturers have invested billions to develop exciting new models and produce them competitively here in the UK.
"Future success will depend on continued new car demand and attracting the next wave of investment so Britain must demonstrate it remains competitive and open for business."
The strong output figures for the UK car manufacturing sector come in spite of some concern over the impact of the Brexit vote on the UK economy.
Stuart Apperley, Director and Head of UK Automotive at Lloyds Bank Commercial Banking, said that the UK car industry is well placed despite some cooling of demand in some global markets.
"We are seeing consumer demand cooling in the UK, Europe and the US, but the industry is much better placed to deal with this than in previous years," he said. "In the past the sector suffered from being over-stocked, which meant a dip in consumer demand would see production volumes taking a big hit. Today manufacturing output is much more closely aligned to demand, and so we wouldn't expect to see any dramatic falls in production."
He also said that demand for UK made car brands around the world remains strong. "With markets such as China reporting inventory levels at an 11-month low in July and a buoyant 23 per cent rise in car sales, we'd expect exports to remain healthy."
But he also suggested that uncertainty remains over the longer-term outlook. "There are mixed signals on the state of the UK economy, and an overall sense of uncertainty remains. As a result, we could see some manufacturers delay longer-term investment decisions and production beginning to plateau over the coming months."
UK Car Production