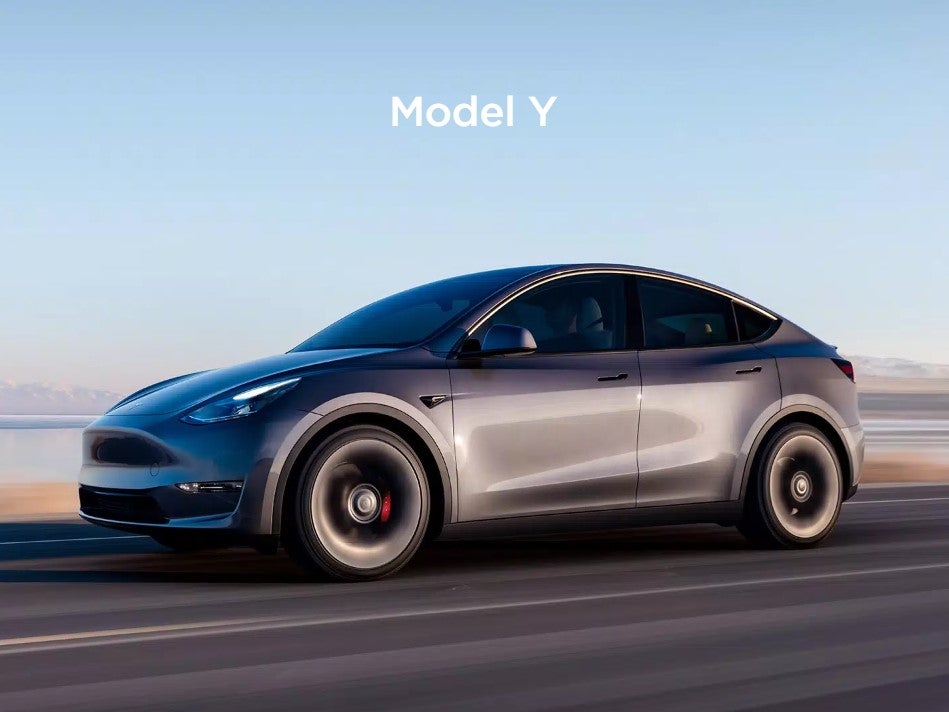 UK new car registrations in March bounced back by 18.2% to deliver the best 'new plate month' performance since before the pandemic, according to the latest figures from the Society of Motor Manufacturers and Traders (SMMT).
The increase saw 287,825 units delivered, the eighth consecutive month of growth for the new car market, as supply chain challenges slowly continue to ease. As a result, the first quarter of 2023 is the strongest since 2019, with just under half a million new cars joining the road. This represents an additional £2.7 billion of deliveries. However, the UK car market is still running significantly below pre-pandemic levels, down 29.5% on Q1 2019.
Registrations rose across all sales types, with deliveries to private buyers up by 1.4%, and those to businesses with fleets of fewer than 25 vehicles up 26.0%. Large fleets, however, were the predominant drivers of March's growth, with registrations rising by 40,651 units, a 40.9% increase to take an overall 48.6% market share.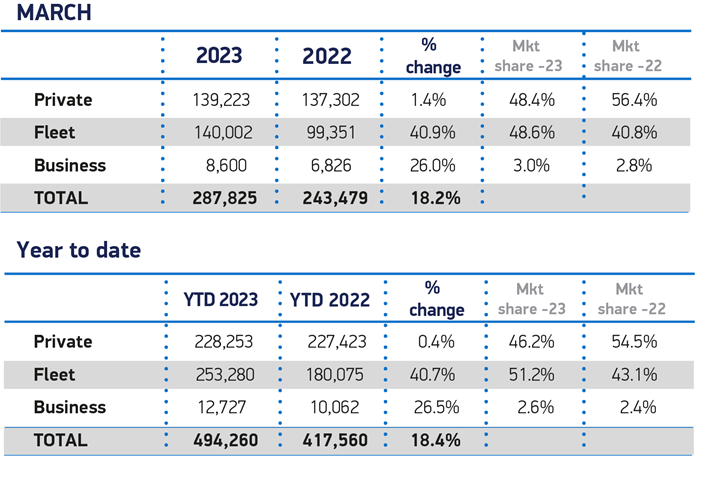 By segment, superminis posted the largest percentage growth – up 27.2%, to remain Britain's most popular car type. Lower medium and dual purpose vehicles were the second and third most popular respectively, with all three vehicle types combined representing 86.5% of total registrations.
Petrol-powered vehicles remained the most popular fuel type, comprising 56.3% of new units, while battery electric vehicle (BEV) deliveries reached a record monthly high of 46,626, representing growth of 18.6%. Overall, the BEV market share remained almost the same as last year at 16.2% and, with plug-in hybrid (PHEV) registrations growing by 11.8%, plug-in registrations comprised 22.4% of the market – a slight decline on 2022. The biggest growth, however, was in hybrids (HEVs), with a 34.3% surge helping electrified vehicles account for more than one in three registrations for the month.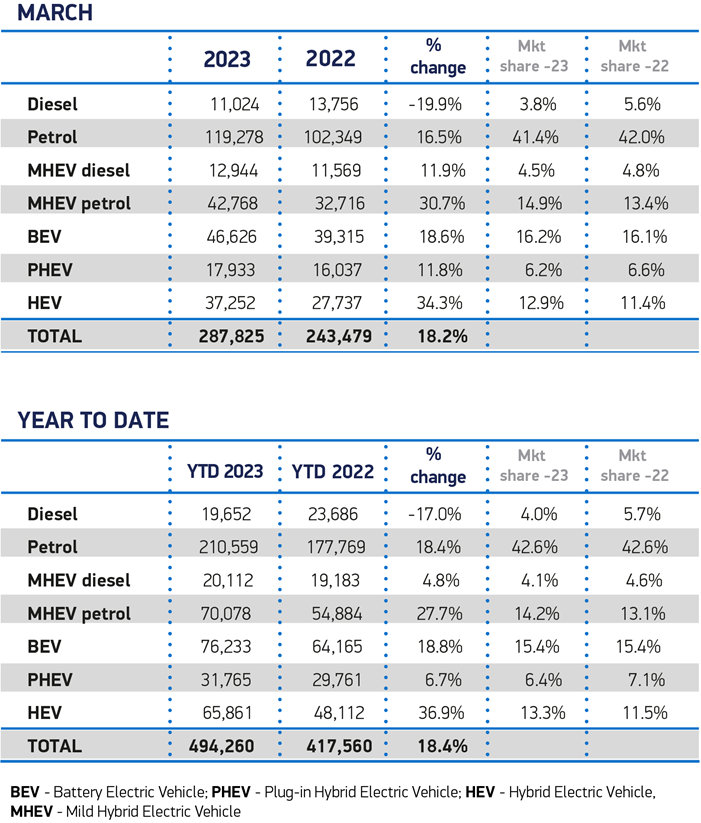 Mike Hawes, SMMT Chief Executive, said: "March's new plate month usually sets the tone for the year so this performance will give the industry and consumers greater confidence. With eight consecutive months of growth, the automotive industry is recovering, bucking wider trends and supporting economic growth. The best month ever for zero emission vehicles is reflective of increased consumer choice and improved availability but if EV market ambitions – and regulation – are to be met, infrastructure investment must catch up."