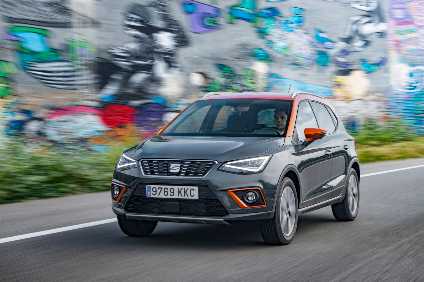 Data from the SMMT shows that the UK new car market fell back a modest 3% in November against last year's pace.
The UK's auto industry trade body also said the decline reflected uncertainty in the market, falling consumer confidence and WLTP-related supply constraints.
The SMMT also said year-to-date (first 11 months) data showed that more than 2.2m new cars have been sold in the UK, a total which is 'in line with expectations given challenging conditions'
Supply delays reflected the ongoing impact of implementation of the new WLTP emissions test and model replacement effects.
Reflecting recent trends, demand for petrol and alternatively fueled vehicles (AFVs) rose 3.5% and 24.6% respectively, but failed to offset a -16.7% fall for diesel cars. While fleet and private registrations fell in turn by -0.7% and -6.4%, business sales rose 8.6%, though the latter makes up only 3.1% of the market.
Although cumulative sales have reached 2.2m units this year, the market was down 6.9% on the first 11 months of 2017.
Mike Hawes, SMMT Chief Executive, said: "Model and regulatory changes combined with falling consumer confidence conspired to affect supply and demand in November. The good news is that, as supply constraints ease, and new exciting models come on sale in the months ahead, buyers can look forward to a wide choice of cutting-edge petrol, diesel and electrified cars.
"It's now critical that a Brexit deal is secured to boost consumer confidence and provide a stimulus to the new car market as we enter the New Year."