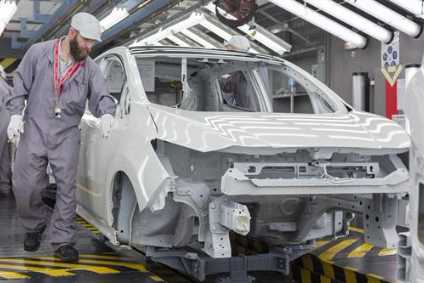 As negotiations continue between the UK government and EU Commission over trade arrangements following the end of the Brexit transition period, a letter from the UK's chief negotiator to the UK's auto industry could signal trouble ahead over rules of origin and their application to car components in UK manufactured vehicles.
According to a BBC report, the letter from the UK chief negotiator Lord David Frost implies that car parts from Japan and Turkey fitted to UK-made vehicles could mean the resultant finished vehicles would not be treated as British, even if a free trade deal between the UK and EU is signed before the end of the year.
In the letter, Lord Frost says the UK has failed to get the car parts deal it wants and 'cannot insist on it'.
Under a trade deal it is likely under the principle of 'bilateral cumulation' that components sourced from the EU can count as 'British'. However, a UK push for that to be extended to other partners of the UK and EU, especially Japan and Turkey, is being refused by Brussels, the report says.
The provision for EU sourced components to count as 'British' would enable some vehicle exports to get to the crucial threshold of around 55% to be eligible for tariff free access to the EU market. However, if so-called 'third country' sourced parts are left out, that could create problems for some UK manufacturers in getting to the threshold – something that would mean attracting tariffs on EU shipments (10% on new cars). It could be a problem, in particular, for Nissan (electric parts and sub-assemblies coming from Japan for the Sunderland-made Leaf) and Toyota (sub-assemblies imported from Turkey).
See also: COMMENT – UK-EU disharmony and worries for UK auto sector