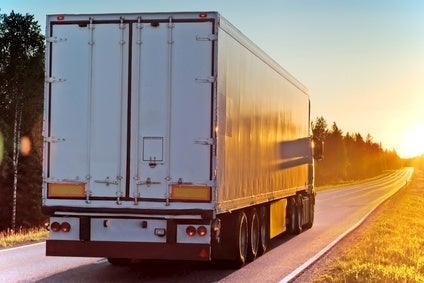 UK automotive body, The Society of Motor Manufacturers and Traders (SMMT) is calling for the current crisis engulfing the Port of Calais to be resolved quickly as component supply becomes ever-more problematic.
Daily images of lorries parked by their hundreds along the M20 in the UK county of Kent are bombarding British television screens, while drivers and their cargo find themselves constantly in the wrong place as a series of events beyond their influence threatens to spiral out of control.
Toyota says it has had to implement a reduction in planned overtime as a result of the huge disruption, which the UK Freight Transport Association estimates is costing its members GBP750,000 (US$1.2m) per day, while the issue is now occupying the minds of extremely senior French and British politicians.
"Toyota's vehicle manufacturing plant at Burnaston is still operating, producing new Avensis and Auris models," noted a statement sent to just-auto. "There has been a small reduction in planned overtime.

"The engine manufacturing plant at Deeside is operating its machining, casting and assembly operations as normal, where it builds 1.6 and 1.8 VVTi petrol engines.

"TMUK continues to monitor the situation closely with our logistics partner."
The SMMT said the automotive industry was "monitoring closely" the disruption to cross-Channel services to and from Calais, which have also been severely affected by striking ferry workers protesting against changes in company owernship.
"While there are some effects on the supply of goods across the Channel, contingency plans are in place to minimise the impact on production," SMMT chief executive, Mike Hawes told just-auto.
"A swift resolution is needed as any disruption and delay is costly to business."
Lorry drivers have routinely been stuck in tailbacks for the past few weeks as a summer wave of migrants, desperate to escape a combination of civil war, repression and economic hardship, routinely tries to break into stationary trucks near Calais as well as board Eurotunnel and Le Shuttle trains bound for the UK.
British police have mounted what they refer to as Operation Stack, effectively using one lane of the arterial M20 motorway linking the Channel ports to London's orbital M25, but implementation of the plan is costing UK businesses huge daily losses.

"Given the value of goods lost and the subsequent cost to business, these figures show Operation Stack is not just an issue for Kent and the South East of England, but a serious national strategic problem," said FTA deputy chief executive, James Hookham.
"This is the country's GDP and export standing still in these horrendous queues caused by the situation in Calais.

"It is simply not acceptable industrial action in France can cause such chaos which is impacting on the British economy. Calais has to be made a strike free-zone so cross-Channel traffic can start moving again and Operation Stack can be lifted as soon as possible."