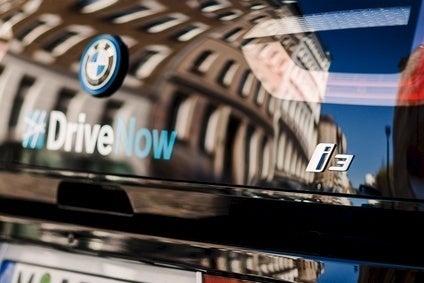 In the latest push to get people using car share schemes, BMW GB is running a week-long 25% discount promotion through Monday 5 October giving access to its DriveNow cars at reduced rates with unlimited mileage which even undercuts cab apps such as Uber.
DriveNow Carsharing is the mobility concept run by BMW i, Mini and car rental company Sixt. The joint venture offers customers the flexible, floating use of an all-BMW and Mini fleet.
Instead of having to get to and from designated parking bays, DriveNow users can pick up their cars wherever it suits in a business area. A rental can be ended free of charge by leaving the car in any public parking area anywhere inside the business area. Since there are no depots, inside any business area the distribution of the DriveNow vehicles is broad, and the cars go where users go. This flexibility allows for one-way journeys.
DriveNow customers have smart cards to unlock the car sharing fleet and can be used in addition to the DriveNow App. The smartphone/tablet/PC app (or phone) can both be used to find a car located locally and reserve it; the car is then reserved exclusively for 15 minutes.
Fuel, repairs, parking tickets, car tax and insurance are all included in the carsharing rates and the DriveNow cars are regularly refuelled, cleaned and serviced and they all have the necessary parking permits that make additional car parking tickets unnecessary.