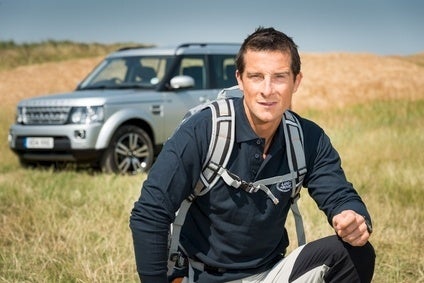 Jaguar Land Rover (JLR) has appointed Bear Grylls as a long-term brand ambassador for the Land Rover brand.
According to the Land Rover's statement, he will play a vital role in the global launch of the New Discovery Sport. The model will be unveiled on 3 September. Grylls will also support the brand's activities at the global level.
Land Rover brand experience director, Mark Cameron said, "There are not many people out there that live and breathe the Above and Beyond spirit more than Bear Grylls. He regularly tackles the biggest adventures on this planet, which is why he's such a good fit with Land Rover."
"Land Rover is all about adventure, and adventure has always been in my DNA. For the toughest challenges, a Land Rover is always my vehicle of choice, which is why I'm so proud to be associated with the brand," said Grylls.
Grylls' most watched TV programmes are Born Survivor and Man Vs Wild.