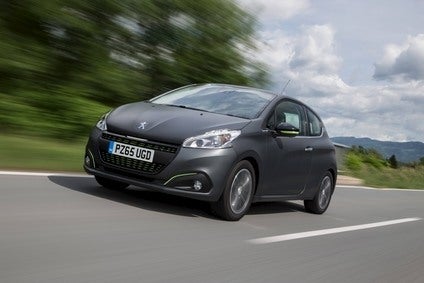 New car registrations in the UK set a record for September last month, according to The Society of Motor Manufacturers and Traders (SMMT). 462,517 cars were registered in as buyers took advantage of a range of competitive deals on the latest '65' plate, during the 43rd consecutive month of growth.

The total number of cars registered in 2015 so far is 2,096,886 – 7.1% higher year on year. This is the first time the 2m mark has been passed in September since 2004.

Gains were made across all market sectors – private, fleet and business – while petrol, diesel and alternatively-fuelled vehicles all saw increased demand. In line with typical performance so far this year, registrations of diesel and petrol cars in September grew 4.1% and 12.3% respectively, and alternatively-fuelled vehicles (AFVs) recorded another strong month with volumes up 21.7%. This puts year-to-date growth at 3.1% for diesel, 9.5% for petrol and 48.7% for AFVs.

SMMT chief executive Mike Hawes said: "September is traditionally one of the year's biggest months for new car registrations, and last month set an autumn record. The market reached pre-recession levels some time ago, and we anticipate some levelling off in the coming months. It is too early to draw conclusions but customer demand for diesel remained strong, accounting for one in two cars registered."
John Leech, head of automotive at KPMG UK, said: "New car sales rose 6% last month, making it the highest September on record, and setting the scene for the all-time sales record to be broken in 2015. While September is always a strong month for new car registrations, it seems the advent of the 65 plate has confounded expectations for a muted growth forecast in the second half of 2015. The strong pound is helping car manufacturers to continue offering attractive finance offers, which consumers are responding to.
"It is also interesting to see that diesels account for half of all cars sold suggesting that consumers have not yet turned away from the technology."