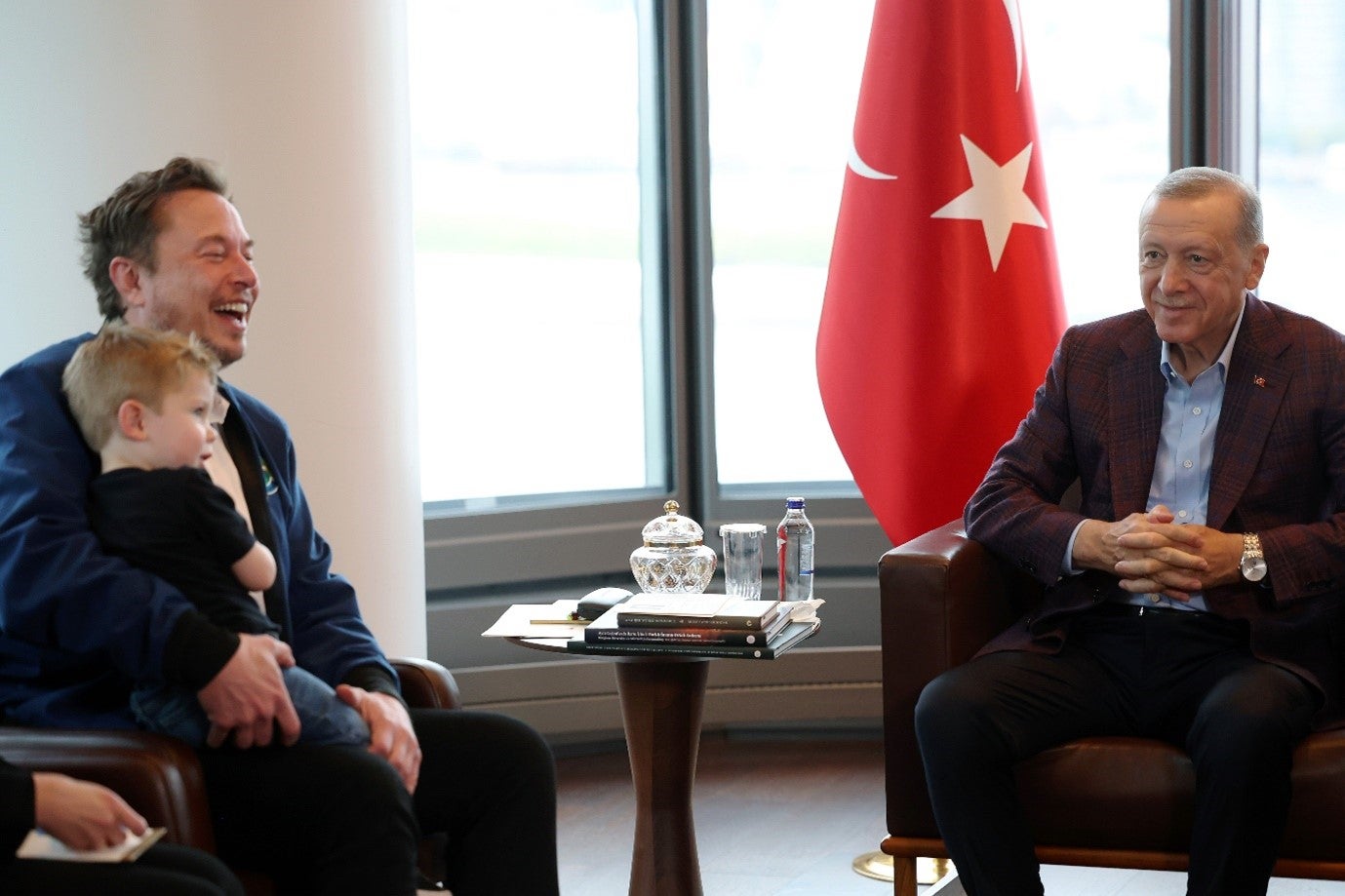 Turkish president Tayyip Erdogan has asked Tesla CEO Elon Musk to consider building a factory in Turkey.
During a meeting in New York, Musk acknowledged existing contracts with Turkish suppliers and added the country – also home to Hyundai Motor car and Ford's Transit facility – "is among the most important candidates" for his next factory, Turkish state news agency Anadolu reported.
Turkey also wants help to develop batteries for its first locally produced electric vehicle, the Togg.
Tesla currently has six gigafactories in the US, China, and Germany, and is establishing a seventh in Mexico.
Erdogan's call added Turkey to the list of countries vying for Tesla factories.
France, Spain, and Italy have all also expressed interest.
Musk reportedly intends to decide the next factory location by the end of 2023 with India also in consideration.
Erdogan, attending UN General Assembly session in New York, also proposed potential cooperation in artificial intelligence and SpaceX's Starlink satellite internet venture.