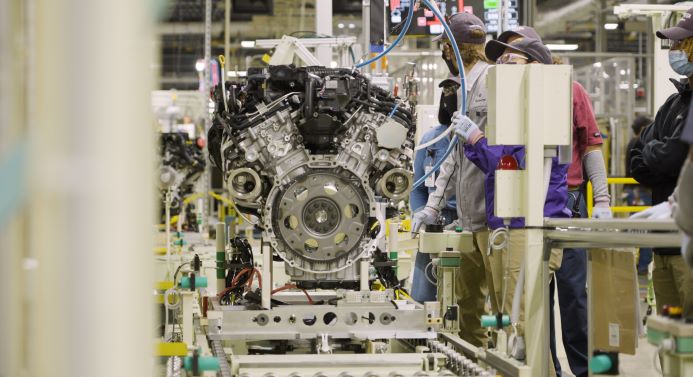 Toyota Motor Manufacturing, Alabama (TMMAL) held an event to celebrate the first of its latest engines for the redesigned 2022 Tundra large pickup truck to come off the production line.
These new engines, a hybrid electric powered twin-turbo V6 engine and the petrol-powered twin-turbo V6 are assembled in Huntsville.
The new V6 line was part of a US$288m investment which also added 450 new jobs.
That represented the largest hiring need in the Alabama factory's history, boosting the plant's total employment to 1,800. Completion of this project – originally announced in February 2019 – marked the fifth expansion at Toyota Alabama. Total cumulative investment is $1.2bn and annual engine capacity is now 900,000.
Alabama is the sole producer of both engines for the 2022 Tundra in North America, creating long–term employment stability for the plant's 1,800 workers.
At 142 yards, both of the twin-turbo V6 engine options are being built on the longest Toyota engine line in North America. The line will produce a new engine every 58 seconds with capacity to build 18,000 a month.