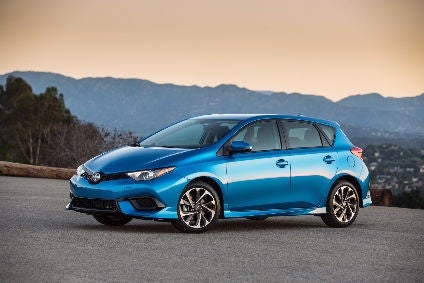 Toyota has confirmed reports from earlier today that, after nearly 13 years, it will drop its Scion brand in the US market and 'transition to Toyota'.
The youth-orientated Scion brand has continued to disappoint in the US market. The brand enjoyed some early success after it debuted in 2003; US sales rose to a peak of 173,000 units by 2006. However, sales fell off after that and it managed just over 56,000 units in 2015. Analysts say Toyota was increasingly focused on other things – like the recalls – and Scion suffered from lack of new product and attention.
In addition, the young new car buyer market niche is considered small and under pressure from broader trends, such as young people increasingly embracing car sharing over car ownership. Low oil prices have probably not helped the brand.
In a statement, Toyota claimed that Scion achieved its goals of developing unique products and processes, and bringing in new, younger customers to Toyota. With more than a million cars sold, 70% of Scions were purchased by customers new to Toyota and 50% were under 35 years old, Toyota said.
"This isn't a step backward for Scion; it's a leap forward for Toyota. Scion has allowed us to fast track ideas that would have been challenging to test through the Toyota network," said Jim Lentz, founding vice president of Scion and now CEO, Toyota Motor North America. "I was there when we established Scion and our goal was to make Toyota and our dealers stronger by learning how to better attract and engage young customers. I'm very proud because that's exactly what we have accomplished.
"We could not have achieved the success we have had without the incredible support of Scion's customers, dealers and team members, so supporting them throughout this transition process will be one of our top priorities," said Lentz.
Michelle Krebs, senior analyst at Autotrader, noted that market demographics have been working against Scion since its introduction in 2003. "Scion's demise demonstrates the growing influence Millennials are having on the auto industry. Toyota birthed Scion to lure then-young Gen-X buyers who wanted anything but what their parents owned," she said. "Millennials now have sped past Gen Xers in new-car purchases. In contrast to Gen-Xers, Millennials have gone mainstream. Millennials aspire to well-established, highly respected global brands like Toyota and luxury brands like Audi and BMW. Millennials are moving away from small cars – the only thing Scion sells – and instead, are the driving force behind the surge in compact sport-utility sales, now the No. 1 selling segment in the United States with no end to its growth in sight. Now employed and with some cash, Millennials are willing to spend on the vehicle they want."
As part of the brand transition, beginning in August 2016, MY17 Scion vehicles will be rebadged as Toyotas. The FR-S sports car, iA sedan and iM 5-door hatchback (rebadged Toyota Auris) will become part of the Toyota family. The tC sports coupe will have a final release series edition and end production in August 2016. The C-HR, which recently debuted at the L.A. Auto Show, will be a part of the Toyota line-up.
The service and repair process for Scion customers will be unaffected by this change as customers will continue to visit Toyota dealerships' service departments.
Early last year, Toyota said it was phasing out its Scion-badged iQ model from the US after the car's size, price and fuel economy failed to attract US consumers.
Scion brand sales by model, 2003-2015
See also: US: Toyota axes tiny iQ