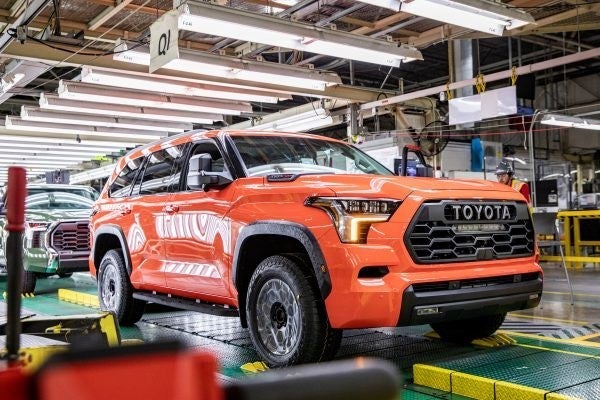 Toyota Motor Manufacturing, Texas (Toyota Texas) has started production of the redesigned, all-hybrid Sequoia large SUV.
The new model line has a twin-turbo V6 hybrid 'i-Force Max' powertrain.
In 2019 Toyota announced a US$391 million investment in Toyota Texas, a plant near San Antonio originally built to make the popular Tundra pickup truck.
The latest Tundra and Sequoia are now built exclusively in Texas. The 3,800 Toyota employees and 5,300 on site suppliers spent thousands of hours preparing for the new SUV's debut. Changes include laser welding and a modified production process to stamp the largest metal sheet in Toyota history.
The redesigned, three-row Sequoia SUV reaches US dealerships next month and launches with the Capstone grade, a trim level exclusive to vehicles manufactured in Texas.
Toyota's total investment in San Antonio is now $3.1 billion.
"The third-generation Sequoia marks a new era of electrified vehicles that will help move us closer to carbon neutrality while delivering on and exceeding customer expectations for this iconic SUV," said Kevin Voelkel, president of Toyota Texas.