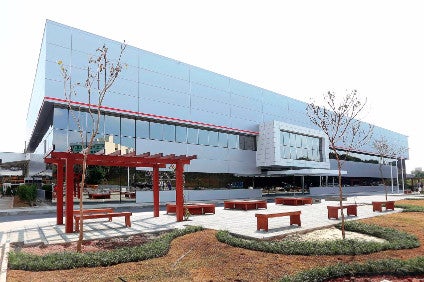 Toyota's Brazilian subsidiary (the first of the kind outside Japan, dating back to the 1950s) has opened its first Advanced Research Centre (acronym is CPA in Portuguese) in Latin America, conceived to integrate new products and suppliers' research and development-related activities.
The centre is in São Bernardo do Campo, in the Greater São Paulo area, where Toyota produced the Land Cruiser BJ40 utility (badged Bandeirante here) for nearly four decades.
Engineering, purchasing, vehicle regulations and assured quality will all be located in this same centre, enabling better integration and synergy for future projects, and closer alignment with the parent company in Japan for decision-making. The new facilities include a design centre.
"Our CPA will be the basis of developing products in Brazil. Activities will include improvement concepts for local products, vehicular emission tests, raw material analysis and setting accessoy and equipment choicess, among other roles," said Koji Kondo, president of Toyota Brazil.
There already is speculation about this facility creating new products, one of them an Etios-based compact crossover, since the Japanese brand is absent from Brazil's fastest-growing market segment.
The automaker spent BRL46m/US$14m on the new structure that till now was restricted to producing parts for the Corolla and Etios sold in Brazil together with connecting rods and crankshaft forgings for US-made Camry and Corolla engines.
The plant currently employs 1,400 workers.