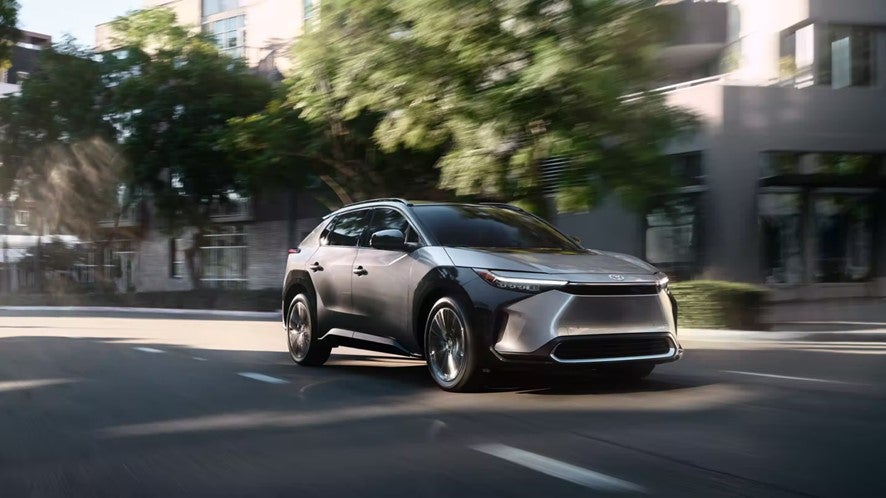 Toyota is planning a 10.1% rise in operating profit to three trillion yen in the fiscal year ending March 31, 2024.
The projected rise follows a decline in profit in the year ended 31 March caused by sharply rising costs, swap valuation losses and the cost of terminating Toyota's business in Russia. Costs for the company were up by 525 million yen with consolidated operating profit overall down to 2,725 billion yen from 2,996 billon yen in the previous year. However, revenues in the year were up 5 trillion yen to 37,154 billion yen, helped by big currency effects.
Toyota said the ratio of electrified vehicles in its 2023 fiscal year (ended 31 March 2023) was up to 29.6% (28.4% previous year) on overall sales of 9.6 million units.
Toyota president Koji Sato said that the operating result was achieved despite the severe business environment and soaring materials prices.
He also outlined a push to electric vehicles for the company. "When it comes to battery electric vehicles, or BEVs, which are especially rapidly progressing, we have set a pace of selling 1.5 million units by 2026 as our 'base volume,' and we plan to launch 10 models ranging from luxury vehicles to compacts and commercial vehicles, mainly in the United States and China.
"Regarding battery supply, we will seek to speedily secure the necessary volume by increasing our in-house production capacity and collaborating with our partners."
In the FY2024 outlook, Toyota expects cost reduction efforts to increase profits by 360 billion yen and partly offset higher materials prices.
The company also forecasts that marketing activities will increase operating income by 1,285 billion yen due to an increase in sales volume and an improvement in product mix led by improved semiconductor supply and demand, while other expenses are expected to decrease by 260 billion yen.