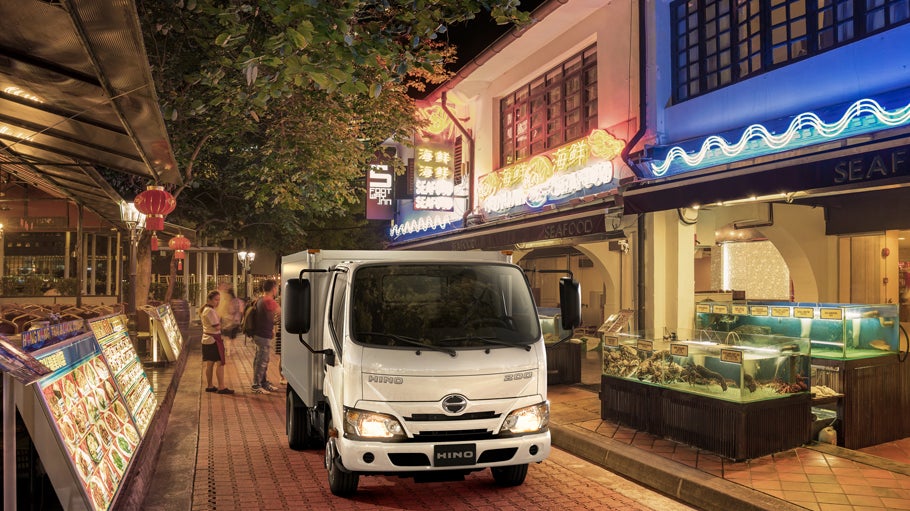 Toyota has expelled its Japanese commercial vehicle subsidiary Hino from a partnership group over an engine testing scandal.
Toyota said in a statement that the Commercial Japan Partnership Technologies Corporation (CJPT) has announced its decision to expel Hino Motors, Ltd. (Hino) in light of Hino's misconduct concerning certification testing.
Since its establishment in April 2021, CJPT has been working in the field with its partners to accelerate the spread of CASE, thereby aiming to contribute in achieving a carbon neutral society and reducing the burden on drivers and workers.
Earlier this month Japan's Ministry of Transport ordered Hino Motors to recall almost 21,000 trucks and buses after it emerged that the company had falsified engine durability and emissions data since at least 2003.
This week Hino announced it was suspending deliveries of some 76,000 light-duty Dutro trucks, in addition to medium and heady-duty vehicles it had already suspended.
In March Hino released its own report admitting to having submitted fraudulent emissions and fuel-economy data to Japan's transportation authorities since at least 2016, but since then the investigating committee appointed by the Ministry of Transport has claimed that there were more cases of data fraud than was reported by the truck-maker.
Akio Toyoda, President of Toyota Motor Corporation (Toyota), suggested that the misconduct committed by Hino is incompatible with CJPT's aspirations and goals and that the continued inclusion of Hino in activities will not gain the understanding of its customers and the public. With this suggestion taken into consideration, the decision was made after discussion within CJPT.
Specifically, Hino will be excluded from all agreements, including the joint planning agreement, and Hino's equity stake (10%) in CJPT will be transferred to Toyota. In the projects that CJPT is currently working on, such as the previously announced social implementation in Fukushima and Tokyo, Hino will play a minimal role to not cause inconvenience to CJPT's customers.
Akio Toyoda, President of Toyota Motor Corporation, said: "As the parent company and a shareholder of Hino, we are extremely disappointed with the company's misconduct in relation to the certification testing, which has greatly undermined the trust of our customers and all other stakeholders.
"Hino has committed misconduct in engine certification for a long period of time, and the company is in a situation where it is not to be recognized as one of the 5.5 million individuals in the Japanese automotive industry. CJPT is a project to build the future together, based on Japan's CASE technology.
"As of now, we believe that Hino's participation will cause inconvenience to stakeholders, and we have decided that it is appropriate to expel Hino from CJPT. This conclusion was reached after discussions with the companies involved. We will continue to work with our partners on the project to solve the issues facing the transportation industry and contribute to achieving a carbon neutral society."