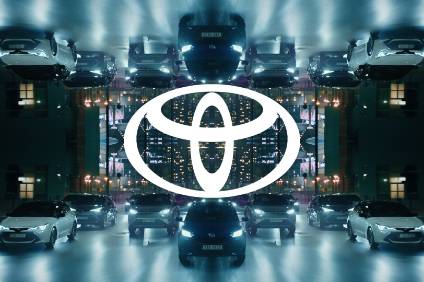 Toyota is forecasting a drop to operating income of approximately a fifth in the current fiscal year ('FY2023' running April 1, 2022 to March 31, 2023 as supply chain shortages continue to bite.
Toyota is generally seen as a company with relatively good supply chain management processes which helped it in the early phases of the global chips shortage. However, like other vehicle makers, it has had to face parts shortages that continue to constrain sales.
There are also rising raw materials costs – boosted by higher energy prices – to contend with.
In the year to 31 March 2022 Toyota sales revenues were up 15.3% to 31.4 trillion yen while operating profit was up 36.1% to 3.0 trillion yen. For the current fiscal year, Toyota sees a drop to operating profit of 19.9% to 2.4 trillion yen, while revenues are forecast to be up 5.2% to 33 trillion yen. Rising costs are expected to provide a net 1.15 trillion yen drag on operating profit.
Toyota operating income in the first quarter was down 33% to 463.8 billion yen.
Toyota said that the outlook has become even less clear as the impact of increased geopolitical tensions from February 2022 onward spread worldwide through a surge in product prices and other ramifications.
Toyota vehicle unit sales in Japan and overseas increased by 584,000 units, or 7.6% , to 8,230,000 in FY2022 compared with FY2021. Vehicle unit sales in Japan decreased by 201,000 units, or 9.5% , to 1,924,000 units in FY2022 compared with FY2021.
Overseas vehicle unit sales increased by 785,000 units, or 14.2%, to 6,306,000 units in FY2022 compared with FY2021.
For FY2023 (current year) Toyota forecasts sales of 8,850,000 vehicles – a gain of 7.5% on the previous year.