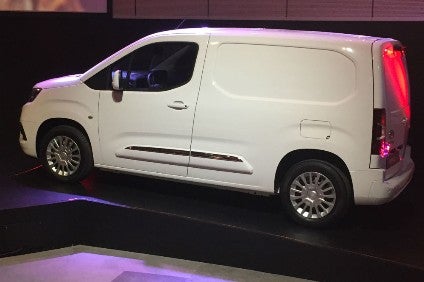 Toyota will join the party and launch electric vans in Europe to meet the demand of burgeoning last mile delivery requirements and the need to meet stricter emission rules in European cities.
The Proace Electric will come first towards the end of 2020, followed by the smaller Proace City EV in 2021.
They will use the same electric powertrains as those being launched in PSA's Peugeot and Citroen variants over the next two years.
Proace is already built alongside Peugeot Partner and Citroen Berlingo models in the PSA Sevel Nord factory in Valenciennes, France and the City – a variant of the Citroen Berlingo and Peugeot Partner/Rifter, will come from a PSA plant in Vigo, Spain.
Tim Thompson, who heads commercial vehicles marketing at Toyota Motor Europe (TME) said there was increasing interest in battery electric vehicles (BEVs).
He said: "City delivery vans account for 7% of urban traffic and 17% of pollution.
"Our aim is to be an electrification leader as more and more cities introduce measures to reduce emissions. Businesses need to be compliant."
Thirteen cities across Europe have introduced various measures to reduce emissions and this is a trigger for BEVs.
There are other spurs of EV growth. Norway, with cheap electricity and incentives, already has 50% of vehicle sales that are electrified in some way.
The Netherlands is also a growing EV market, ideal because of its flat landscape, a dense charging infrastructure and clear government incentives.
Thompson said: "There is also the EU requirement to bring down the CO2 average to 101g/km by 2030 so it is important we have a fully electric offering alongside our established hybrids and PHEVs."
There are no current plans to have Proace PHEVs, he added.
Toyota is not giving details on range or pricing although Thompson said the range "will be competitive" while the possibility for fast charging is under discussion.
The electric vans will be launched first in Norway and the Netherlands in the second half of 2020 with Spain and France next and the rest of Europe following in 2021.