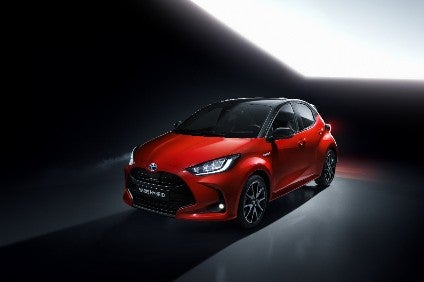 Toyota plans to exit the US sub-compact car market in response to falling demand, according to reports in Japan.
Toyota currently sells the Yaris four-door and hatchback sub-compact range in the USA, but according to company sources the carmaker will discontinue sales there once current stocks run out.
The follows the discontinuation last year of the Prius c hybrid model in this market due also to weak demand. The company will instead focus on selling larger, more profitable models such as SUVs, larger sedans and pickup trucks.
The Toyota Yaris sold in the US was outsourced to Mazda's assembly plant in Mexico, but production for the US market is said to have already ceased in June.
The plant also exports the Yaris to Canada and Puerto Rico, but production for these markets is scheduled to cease in August and November respectively.
Toyota sold a total of 1,533,360 vehicles in the US last year, up slightly on the 1,532,610 units sold in 2018, while Yaris sales fell by 19.5% to 21,916 units.