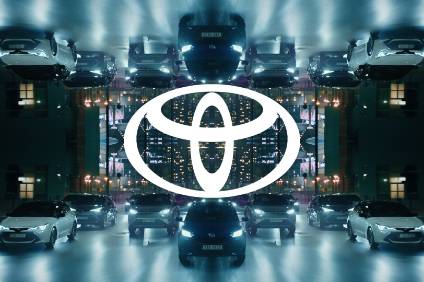 Toyota has cut its annual vehicle production target by half a million units on its previous plan as the global semiconductor shortage and ongoing Covid impacts continued to hit performance.
Toyota said in a statement that it is facing 'production operation instability' which meant that it has now reduced its annual production forecast for fiscal year 2022 (ends 31 March 2022) by 500,000 units to 8.5m units from a previous forecast of 9m. Toyota says the new plan is still at a 'high level'.
However, Toyota left its operating income projection for the year unchanged on the back of the depreciation of the yen versus the dollar, boosting the value of overseas earnings.
In the first nine months of the fiscal year, sales revenue for Toyota was 23.3 trillion yen, some 3.7bn up on the same period of 2020, with operating income up by a trillion yen to 2.5 trillion. Toyota said that currency effects lifted operating income by 445 billion yen.
Operating income for the quarter ended 31 December 2021 was down 21% to 784.3 billion yen with margin down from 12.1% to 20.1%.