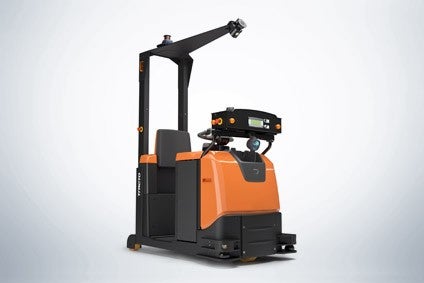 Toyota Australia together with Toyota Material Handling Australia and Toyota Fleet Management will be introducing a fleet of autonomous autopilot vehicles in its new Altona warehouse from the start of operations in 2020.
Altona, near Melbourne, was previously home to the automaker's Australian car-making operations which closed in 2017 as all car manufacturing ended 'down under'. Toyota Australia said at the time it would shift its sales and marketing functions from Sydney to its Melbourne headquarters, as it transitioned to a national sales and distribution company from 2018, and the Altona plant would be re-established as a training and product development facility
Manufactured in Sweden by Toyota Material Handling Europe, the autonomous fleet will consist of six Autopilot Tow Trucks (TAE500) and one Autopilot Reach Truck (RAE160), described by its maker as "the flagship model when it comes to warehouse automation".
The vehicles will apply Autopilot driverless technology to achieve mobility in conveyance, towing, lifting, and be able to autonomously place product throughout the warehouse and pick orders for customers.
All models in the range will also have the ability to be used in manual mode as conventional warehouse vehicles allowing complete flexibility in operations.
Claimed to have the same reliability and serviceability as their manual predecessors, the new hybrids will also include integrated navigation and safety systems.
Safety systems include scanners and obstacle detection devices which are designed to stop the vehicle and minimise the risk of a collision, ensuring protection for people, equipment, and infrastructure.
Fleet management, emergency stop buttons, warning sounds, and lights will be standard across the range together with a blue LED warning light projected in front of the vehicle, to assist in noisy environments or when Autopilot is approaching around a corner.
In addition to enhanced safety, Autopilot will also deliver energy efficiencies via lithium-ion battery technology, automatic charging, high vehicle utilisation, and low maintenance costs.
Toyota Australia head of sales and marketing, Sean Hanley, said the mobility company had a thorough understanding and appreciation of the importance of automation technology.
"Toyota Australia will continue to develop, progress, and employ these new ways of thinking whenever possible," Hanley said.