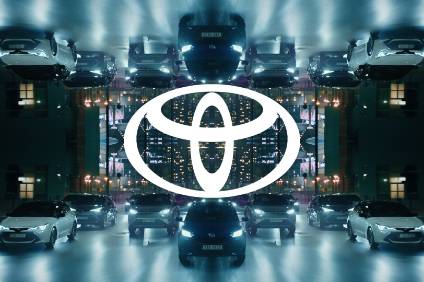 Toyota Motor announced additional production cuts in Japan for May due to the continuing global shortage of semiconductors and other parts, made has been made worse by the Covid lockdowns in China.
The Japanese automaker this week said that in additional to the cuts announced in April, it will suspend operations at an additional 14 assembly lines at eight manufacturing plants in Japan on 16-21 May.
The plants worst affected by this latest announcement are the Toyota Auto Body facilities in Inabe and Yoshiwara, which make minibuses such as the Hiace, Alphard and full-size SUVs such as the Landcruiser and Lexus LX; as well as the Toyota Tahara and Miyata plants which mainly make Lexus models and Toyota-branded SUVs.
As a result of these latest cuts, Toyota said it has readjusted its global production forecast for May to 700,000 from 750,000 vehicles.
The company said in a statement "the shortage of semiconductors, the spread of Covid-19 and other factors are making it difficult to look several months ahead. Still, we will continue to make maximum efforts to deliver as many vehicles as possible to our customers at the earliest possible date".