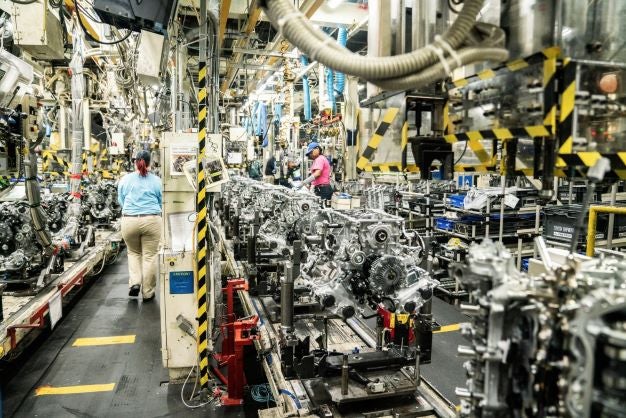 Toyota Motor has announced further cuts to its production schedule for June and July, citing parts shortages caused by the recent Covid outbreak in Shanghai.
The automaker said, in addition to cuts announced last month, it would halt production on 11 assembly lines at seven plants in Japan for a further 11 days in June and July.
The company now expected its global vehicle output would be cut by an additional 40,000-50,000 units to 750,000 units in June, from an already reduced output schedule of 800,000 vehicles announced in May and 1,000,000 units expected at the beginning of the year.
The plants affected include the Motomachi, Takaoka, Tahara, Iwate and Yoshiwara facilities, which produce a broad range of Toyota and Lexus passenger cars and SUVs.
The company maintained its global production target at around 9.7 million units for the current fiscal year which ends in March 2023.
Toyota Motor also held its annual general meeting (AGM) last week, in which it came under fire for its perceived slow transition to electric vehicles as well as questions on the ongoing shortage of semiconductors, which continues to affect its vehicle production worldwide.