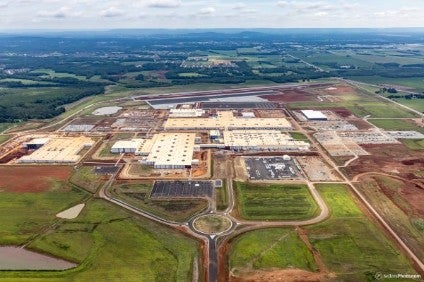 Mazda Toyota Manufacturing (MTM), the new US manufacturing joint venture between Mazda Motor Corporation and Toyota Motor Corporation in Huntsville, Alabama, has announced an additional US$830m spend to incorporate more manufacturing technology on its production lines and provide enhanced training to its planned workforce of up to 4,000 employees.
Total funding is now $2.311bn, up from the $1.6bn originally announced in 2018.
The new plant will produce a Mazda vehicle and a yet to be announced Toyota SUV.
The new facility will have the capacity to produce up to 150,000 units of the future Mazda crossover and up to 150,000 units of the Toyota each year.
MTM continues to target up to 4,000 new jobs and has hired approximately 600 employees to date, with plans to resume accepting applications for production positions later in 2020.
The two automakers have previously cooperated in North America with Mazda rebadging variants of its 2 as the Yaris.
Toyota previously planned to build Corolla sedans at the new plant but changing North American market preferences led to the switch to a new SUV, about a year ago.