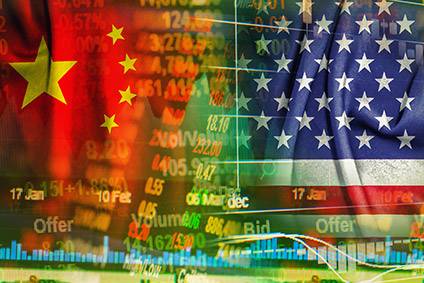 The US has said it plans another round of new import tariffs on Chinese goods, in retaliation to Beijing's response (tariffs on US imports) to new US tariffs that came into effect earlier this month.
The US has listed some USD200m additional Chinese products that it intends to levy new tariffs on in September. The Chinese government said the US move was 'totally unacceptable' and it is highly likely that a new retaliatory response will be prepared in Beijing, raising the potential harm to both countries' economies. Companies in manufacturing sectors – such as automotive – in the US are becoming increasingly concerned about the impact of the burgeoning trade war on their global supply chains.
In the US, an influential Republican Party Congressman is calling for the leaders of the two countries to meet and resolve differences.
Representative Kevin Brady, a Texas Republican who heads the powerful Ways and Means Committee, called on Trump to meet Chinese counterpart Xi Jinping. Brady also warned that further escalation risked a fight that "that engulfs more and more of the globe."
"I strongly urge President Trump and President Xi to meet soon face to face to craft a solution to establish fair and lasting trade between our two countries," Brady said in a statement.
See also: US-China trade tensions ramped up