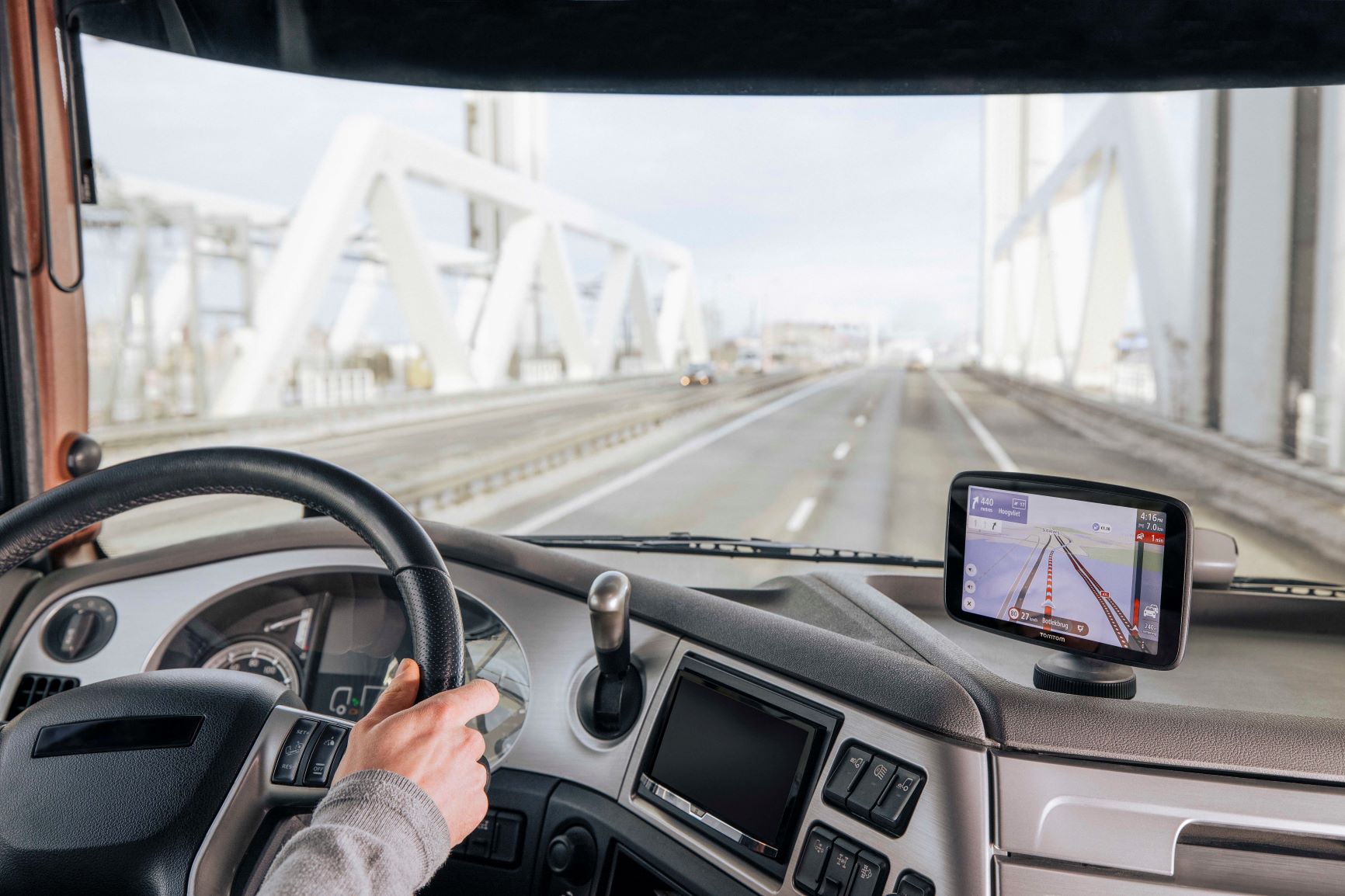 Mapping data supplier to OEMs TomTom has launched a new portable device – the Go Expert – for professional truck, van and bus drivers. It includes smart routing for large vehicles and accurate traffic information.
The device has a 7 inch HD touchscreen display and a new processor and TomTom claims its four times faster than its previous satnavs.
The new model lets drivers input the size, weight, cargo type and maximum speed of their truck, van or bus so that they are routed appropriately for their large vehicle.
Maps include the latest ADR tunnel codes, UN class restrictions and city ban routing, so drivers should be able to avoid roads not suitable for their vehicle.
If no active route has been planned, restriction warnings will keep the driver informed about what's ahead and they receive timely alerts for restrictions that might impact their vehicle such as bridge heights, tunnels and toll locations.
Maps can be updated up to three times quicker via Wi-Fi.
Other features include new dedicated large vehicle points of interest. These include fuel stations, parking spots and service centres selected to meet the needs of professional drivers.
New and improved moving lane guidance means drivers can navigate confidently at tricky intersections and highway exits.
Traffic information can be obtained via a Bluetooth connection to a mobile phone. TomTom Traffic helps drivers find the fastest routes and get accurate estimated times of arrival and speed camera alerts are inlcuded for the first year and available after that by subscription.
The Go Expert launched in six- and seven-inch forms with UK pricing of GBP349.99 and GBP399.99.
A seven-inch 4G SIM-connected version will be available later this year.