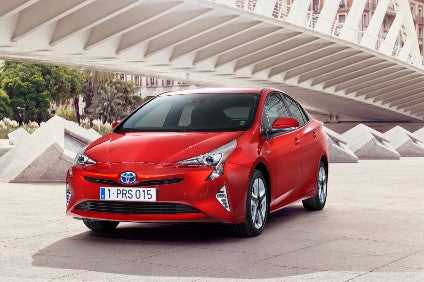 This week's most-read story on just-auto may well have rattled US auto workers and it looks like Ford's plan is to rattle Toyota – building a rival for the Prius, just redesigned, in a new factory south of the border, down Mexico way.
As we note, for North American markets, this new hybrid will be the effective replacement for the slow-selling C-Max series and also target the Hyundai Ioniq series. Production could be at either the soon to be expanded Cuautitlán plant or at San Luis Potosí. Like FCA, Ford has been seeking ways to shift production of small and compact cars out of the US and Canada and into Mexico. Higher margin SUVs would take the place of such models at US plants: the next Focus should be an example of this strategy. Ford is believed to be planning to build this model south of the border, taking it out of Dearborn Assembly plant (Wayne, Michigan) and replacing it with the future Bronco SUV and Ranger pick-up.
Not a hybrid but a full EV – GM Europe's Opel (and Vauxhall) unit has announced it'll soon build a "revolutionary" battery EV with a longer range than current rivals. I look forward to seeing and maybe even driving the Ampera-e. The nameplate Ampera, by the way, was used on a lightly reworked version of the Chevrolet Volt Vauxhall and Opel offered This Side of the Pond several years ago.
While we're talking future models, let me remind you of our ongoing and regularly updated motor show global debut lists – we just signed off Chicago and are daily updating Geneva as automakers build excitement.
With Iran opening up again we have news of a possible joint venture between Fiat and IKCO with manufacturing for the region rather than KD kit assembly being the ultimate goal.
We also scrutinised Lamborghini and continued our popular Q&A series chatting with Delphi's tech chief and the boss of Harman's connected car division.
Have a nice weekend.
Graeme Roberts, Deputy Editor, just-auto.com