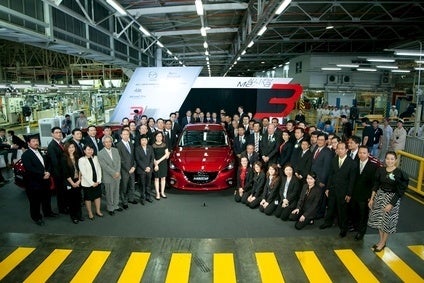 Thailand's new vehicle market showed little sign of improvement in July, with sales falling by 29.5% to 69,267 units, according to data released by The Federation Of Thai Industries .
Sales in the same month of last year had already fallen sharply, by 25.4% to 98,251 units from 131,646 units in July 2012.
Domestic consumption has been severely affected by the political crisis of the last nine months, which has also held back investment and tourist arrivals. The country's economy contracted by 0.1% in the first half of the year.
Cumulative seven-month sales fell by 39.2% to 510,178 units, from 839,046 units in the corresponding period of last year.
Vehicle production fell by 24.9% to 151,339 units in July, from 201,446 units a year earlier, with seven-month sales figure down by 28.5% to 1,102,835 units.
Production for export in July rose by 10.2% year to 94,616 units and by 4.5% to 654,542 units in the seven-month period.