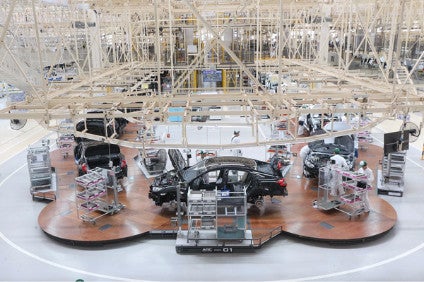 Thailand has announced a package of tax incentives to promote local production of electric and electric hybrid vehicles in the country.
The ministry of finance last week confirmed plans to cut excise taxes on battery powered electric vehicles to between 2%-5% as part of a new incentive programme while hybrid vehicles will incur an excise tax of 10%.
Manufacturers of EVs will also enjoy duty free machinery imports and a corporation tax holiday of five to eight years compared with just three years for hybrid vehicles.
An additional year's tax holiday will be offered for local production of more than one key EV driveline component up to a combined maximum of 10 years.
The list of parts includes batteries, battery management systems, traction motors, power converters/inverters, portable chargers and smart charging systems.
The incentives differ by vehicle type with battery powered electric buses eligible for import tax exemptions on manufacturing machinery but just a three year corporate tax holiday.
The vehicle industry overall reacted well to the proposed incentives with some companies saying they were enough for them to consider investments.