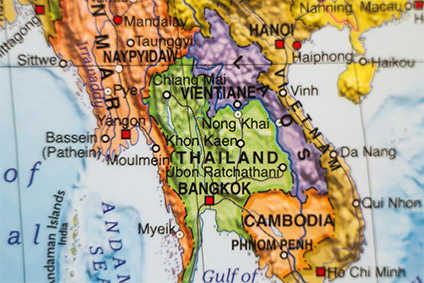 Thailand's new vehicle market rebounded by almost 44% to 58,132 units in May 2021 after falling by 54% to 40,418 units in the same month of last year, according to wholesale data compiled by the Federation of Thai Industries.
The data excluded some significant brands, particularly Chinese and European commercial vehicle manufacturers and also passenger vehicles sold by BMW and Mercedes-Benz.
Sales were up by over 93% compared with the previous month, as the market continued to recover from depressed year-earlier levels when the government imposed strict social and business restrictions to slow the initial spread of the COVID-19 pandemic.
Consumer and business confidence continued to weaken in May however, as the latest wave of the coronavirus continued to spread across south-east Asia, pushing out any tentative plans to gradually reopen the country to international tourism.
The economy continued to shrink in the first quarter of 2021, by 0.5% year-on-year, prompting the government and independent economists to revise down their growth forecasts for the full year.
Vehicle sales in the first five months of the year were up by 12.8% at 305,357 units from 270,591 units in the same period of last year.
The FTI last month reconfirmed its earlier forecast of a 5% fall in full-year sales to 750,000 units from 792,146 units in 2020,but added much depends on whether the current COVID surge is brought under control soon.
Vehicle production in the country jumped by 150% to 140,168 units in May from depressed year earlier volume, while exports rebounded by 172% to 81,284 units.
In the first five months of the year vehicle output increased by almost 32% to 710,356 units while exports were up by almost 36% at 411,663 units.