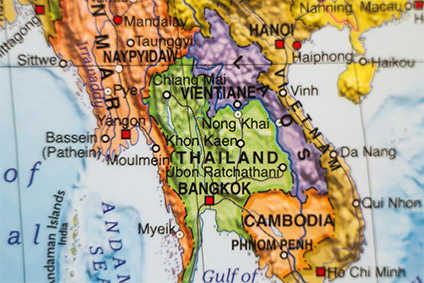 Thailand's new vehicle market plunged by almost 39% to 42,176 units in August 2021 from 68,883 units in the same month of last year, according to wholesale data compiled by The Federation Of Thai Industries.
The sharp decline followed the imposition of social and business restrictions in mid-July, as the government looked to contain the country's worse coronavirus outbreak since the pandemic began early last year. Month-on-month, the market was down by almost 20% in August.
The latest wave of the coronavirus has had a significant impact on domestic consumption and consumer confidence, prompting the government to cut its full year GDP growth forecast to between 0.7% and 1.2% from 1.5%-2.5% before the outbreak.
The economy expanded for the first time in six quarters in the second quarter of 2021, rebounding by 7.5% year on year after a 12% decline a year earlier.
Lenders are reported to have rejected record numbers of loan applications in the last few months as household debt continued to rise with the rejection rate rising to over 50% from 30% during previous waves of the pandemic and from just 5-10% before the pandemic began.
Domestic vehicle sales in the first eight months of the year were down by 5% at 425,633 from 448,006 units in the same period of last year.
Vehicle production fell by over 11% to 104,144 units in August, reflecting weak domestic demand and also the continued global shortage of semiconductors, but was still up by almost 32% at 1,071,908 units year to date.
With social and business restrictions having been eased in early September, the domestic vehicle market is expected to improve in the final months of the year.