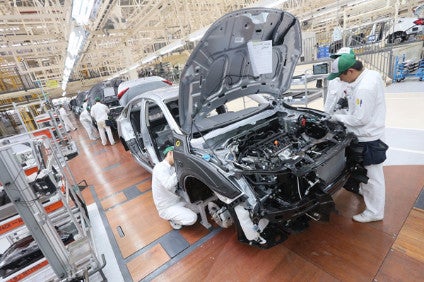 New vehicle sales in Thailand expanded by over 26% to 74,489 units in February 2022 from 58,960 units a year earlier, according to wholesale data compiled by the Federation of Thai Industries (FTI).
The market continued to rebound from weak year earlier level despite rising levels of Covid Omicron infections and tight global supplies of semiconductors and other components.
The economy gained momentum in the fourth quarter of 2021, growing by almost 2% year on year, following a slight decline in the third quarter after the last Covid restrictions were eased in September.
Sales in the first two months of 2022 were up by 26% at 143,944 units compared with 114,168 units in the same period of last year. The data excluded some significant brands, particularly commercial vehicles by Chinese and European manufacturers and also BMW and Mercedes-Benz passenger vehicles.
The central bank was not expected to raise its benchmark interest rate from a historic low of 0.5% at its March meeting as it continued to support the country's recovery amid increasing economic headwinds.
The government fears the resurgence of the Covid pandemic may delay recovery of the international tourism sector while rising energy and commodity costs is also putting additional pressure on the domestic economy.
The FTI still expects domestic vehicle sales to rise to between 800,000-850,000 units in 2022 after declining by 4% to 759,119 units in 2021, while the Thai Automotive Industry Association (TAIA) is increasingly cautious in its outlook for both domestic and export sales.
TAIA this month also said it expects electric vehicle (EV) sales in the country to reach 10,000 units this year following the government's recent announcement of a package of incentives for the segment.