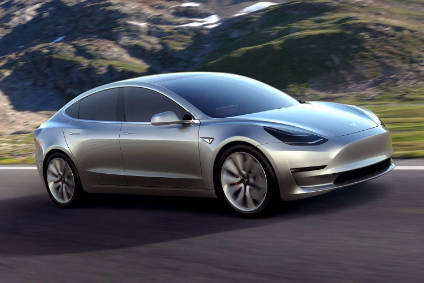 Tesla's market capitalisation has risen to a level higher than that of Ford. Tesla's share price rose on Monday after it posted record quarterly deliveries.
Tesla's market capitalisation figure stands at almost US$49bn, versus Ford's US$45bn.
Electric car specialist Tesla, driven by its visionary founder Elon Musk, has long been favoured by investors, its share price spiking on positive news and showing long-term resilience.
Besides reporting strong sales, investors are anticipating the addition of its higher volume Model 3 later this year, which is planned to dramatically increase sales for the company. Last year, Tesla said that it had received 373,000 pre-orders for the Model 3.
On top of that, news has emerged that Tencent Holdings – a Hong Kong-based internet company, has taken a 5% stake in Tesla, shares purchased on the open market for about US$1.8bn.
GM's market value stands at around US$51bn.
Tesla produced 83,922 vehicles in 2016 – an increase of 64% from 2015. Tesla delivered just over 25,000 vehicles in Q1, some 69% ahead of last year.