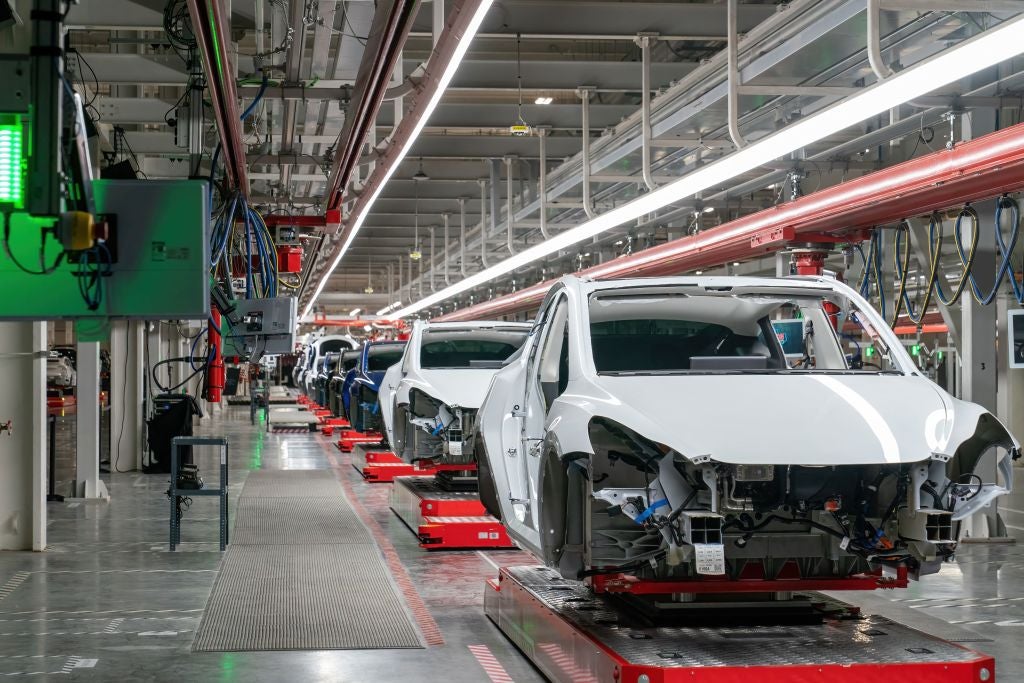 Tesla said at its investor day conference it planned to build a new EV factory in Mexico.
The company said it would build the new facility near Monterrey, 200km (120 miles) from the US border with an initial investment of US$1bn which could rise to US$5bn with component manufacturing facilities including batteries, according to Mexican government minister Martha Delgado.
While analysts have suggested the plant would help the company reduce dependence on Chinese operations, reflecting rising US-China tensions, CEO and largest shareholder Elon Musk said Tesla "will continue to expand production at all of our existing factories. So this is not moving output to anywhere, from anywhere. This is supplemental production".
The new plant would help meet growing demand for EVs in the US as vehicles produced there would qualify for tax breaks and other incentives worth up to US$7,500 pr vehicle under the US Inflation Reduction Act (IRA).
Most automakers have vehicle assembly plants in Mexico, reflecting the country's lower labour costs and access to the US market through the free trade agreement.
This includes Stellantis, Ford, General Motors, Volkswagen Group, Mercedes, BMW, Toyota, Honda, Nissan, Mazda and Kia.
The company was estimated to have current capacity of around 2.5m vehicles per year split between the US, Germany and China.
The largest factory and major export hub is Shanghai with capacity said to be over 1m units.
Tesla's also announced a new "masterplan" with a target to sell up to 20m EVs per year by 2030 which seemed overly ambitious given the short timescale, its lack of new models and the fact competition would only strengthen from here on both from legacy and startups. Toyota was the largest vehicle producer last year with output of less than 10m vehicles.
Tesla does have some significant advantages in terms of cost of production and profitability compared with legacy manufacturers, which are still bogged down by lower margin internal combustion engine (ICE) vehicles and are generally struggling to make the transition to zero emission vehicles.
Tesla estimated it would need to invest US$150bn to achieve that capacity of 20m, including the US$28bn invested in factories so far.
CFO Zachary Kirkhorn said: "Maybe this total investment looks large but I think it's quite small relative to our ambitions."
The company said it aimed to half production costs and would also target cheaper vehicle segments to encourage mass adoption which would underpin its future growth strategy.
This would not be easy to implement at the moment given the current high cost of battery minerals such as lithium, cobalt and rare earths. The company's current entry level model, the Model 3, retails at US$43,000 in the US before incentives.
The company did not provide any further details of its plans to produce a new entry level model, with Musk saying the company in the future would hold a "proper sort of product event. We'd be jumping the gun if we were to answer that question here".