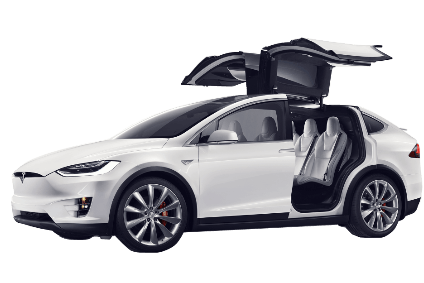 Tesla Motors, having dumped the intended supplier of its Model X crossover's vertical-lift rear doors, is now suing the firm. According to the lawsuit, prototype doors sagged, overheated, leaked oil and eventually stopped working.
The case is to be brought before the US District Court of California. It centres on Tesla 's claim that Hoerbiger Automotive Comfort Systems LLC misrepresented its ability to deliver the vertically rising doors to the required standard of quality.
Tesla alleges that the US subsidiary of the German components supplier caused the Model X to be delayed. Further, the car maker is attempting to counter Hoerbiger 's claims against it for breach of contract. Tesla stopped working with the hydraulic door specialist in May 2015, according to Market Watch.
"We were forced to file this lawsuit after Hoerbiger decided to ignore their contracts with us and instead demanded a large sum of money to which they are not entitled," a Tesla spokeswoman told the newswire. "We will vigorously prosecute this case."
This Model X was revealed to the media as a prototype in February 2012. The first production cars were delivered to their owners at an event at Tesla 's Bay Area factory in September 2015. The vehicle is effectively a taller version of the Model S sedan, but with folding back doors hinged on the roof.