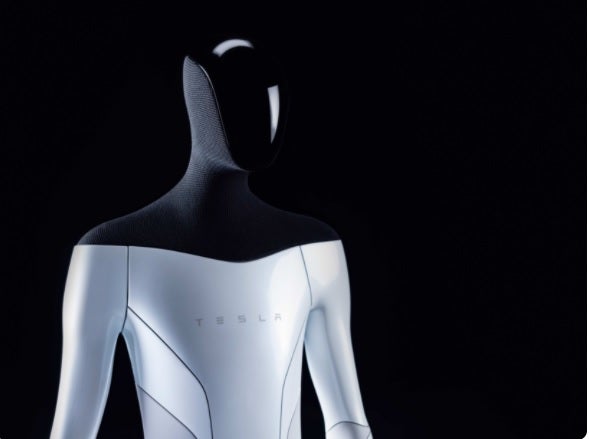 Tesla has presented a mock-up humanoid robot concept dubbed 'Tesla Bot' that it is claiming to be a development of AI tech capable of performing tasks that are unsafe, repetitive or boring, 'sometime in the future'.
At Tesla's inaugural 'AI day' – streamed on the company's website – the bot was proposed for the company's work on neural networks and its Dojo advanced computer.
Elon Musk said the Tesla Bot will be ready for unveiling in prototype form in 2022. In a slide deck, the Bot's specification was revealed at 5ft 8in height, weighing 125 pounds and having a top speed of 5mph.
Musk suggested that the Tesla Bot is an extension of Tesla's automotive tech as 'Tesla is arguably the biggest robotics company' because Tesla cars are 'like semi-sentient robots on wheels'.
The Tesla Bot is intended to navigate a world built for humans. The 5mph walking speed means that humans can overpower it if needed.
As a number of observers have noted, the project brings to mind the 2004 science fiction movie starring Will Smith and a very futuristic Audi, as well as AI-infused robots that jumped their control settings: I,Robot.