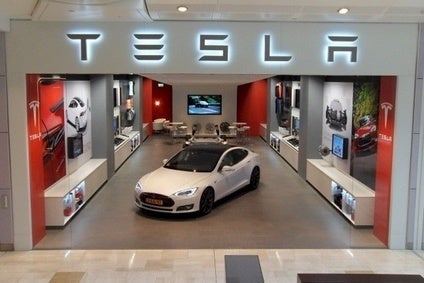 Tesla has reported more than $1bn in net income in the second quarter, as its volumes globally ramped up. Net income in Q2 was a record $1.14bn (up 998% on last year's Q2).
Tesla produced and delivered over 200,000 vehicles in the second quarter, another record for the company.
However, Tesla also said supply chain challenges, in particular global semiconductor shortages and port congestion, continued to be present in Q2. The Tesla team, it said, including supply chain, software development and our factories, worked extremely hard to keep production running as close to full capacity as possible.
Tesla said that with global vehicle demand at record levels, component supply will have a strong influence on the rate of Tesla's delivery growth for the rest of this year.
Total revenue grew 98% YoY in Q2, to $10.2bn. This was primarily achieved through substantial growth in vehicle deliveries, as well as growth in other parts of the business. At the same time, vehicle average selling price declined by 2% YoY as Model S and Model X deliveries were reduced in Q2 due to the product updates and as lower ASP China-made vehicles became a larger percentage of Tesla's mix.