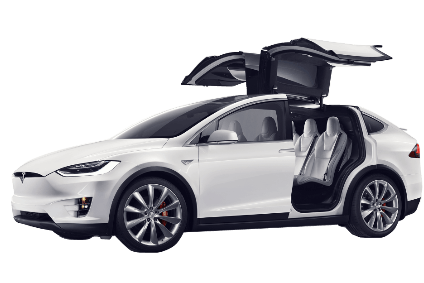 Tesla Motors has reported an unexpectedly large loss of US$320m for the fourth quarter as it incurred higher operating costs related to new model development.
However, revenues were up and Tesla expects a big increase to output this year. Tesla also plans a lower-priced, mass-market electric car – the Model 3 – for late 2017.
The current Model X has been subject to delays and hefty costs related to the ramping up of production.
Tesla CEO Elon Musk has acknowledged that the automaker tried to do "too many great things all at once". He admitted to analysts in a conference call: "There was some hubris with the X." He also said the snags were now mostly behind the company.
Tesla's fourth quarter loss of US$320m compares with a comparable loss of US$107.7m in the previous year. Revenue rose 27% to US$1.21bn from US$957m.
Tesla saw a 42% surge in its operating costs, to US$479m during the quarter.
However, Tesla said it expects to be profitable by the end of this year, and it plans to deliver 80,000 to 90,000 vehicles (Model S and Model X) this year, up from 50,580 last year.