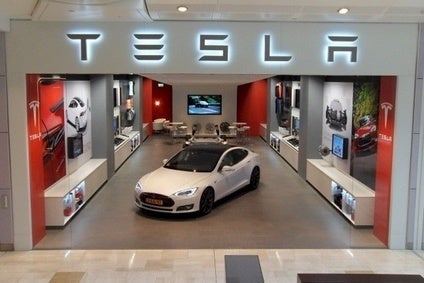 Tesla has reported record sales numbers or the first quarter as it continues to ramp-up production.  
In the first quarter, Tesla produced over 305,000 vehicles and delivered over 310,000 vehicles, despite ongoing supply chain challenges and factory shutdowns.

In a tweet, Elon Musk said the first quarter was 'exceptionally difficult' due to ongoing supply chain disruptions. The company has also been hit by a population lockdown in Shanghai which has temporarily shuttered its plant there.
Reuters reports that an expected re-start has been missed at the start of the week (4 April) after a delay to expected resumption on Friday of last week (1 April). China's zero-Covid policy has led to localised and strict lockdowns in areas of infection outbreaks – such as Shanghai – with mass-testing then carried out.
Tesla has been notably resilient through the pandemic, continuing to expand production, but the Shanghai stoppage will be cause for concern over lost production and the immediate outlook for sales in the world's largest market.
Tesla will post financial results for Q2 on April 20.