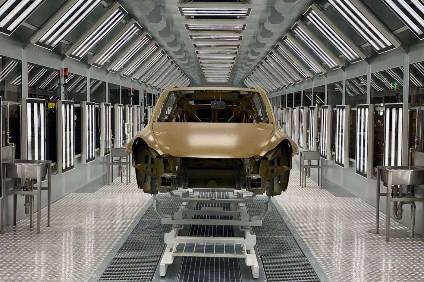 Tesla has reported its fifth consecutive quarterly profit and said it is on track to deliver half a million vehicles this year.
The company is seeing a ramp-up of Model Y production in the US and Model 3 output at its new Shanghai factory. Tesla said it produced a record 145,036 vehicles in the third quarter and delivered 139,300 vehicles.
Tesla posted a 39.2% increase in third quarter revenues to $8.77bn, ahead of analyst predictions. In the third quarter, Tesla posted $809m operating income (+210% on last year) for an operating margin of 9.2%.
Tesla also said it was on track to deliver half a million vehicles in 2020, but has admitted that the goal had "become more difficult" because of the impact of the coronavirus pandemic.
Production capacity at the Freemont (Calif., US) facility that makes Model 3 and Model Y has recently been increased to 500,000 a year while the Shanghai factory's manufacturing capacity is put at 250,000 pa. Tesla says production at the Berlin factory is expected to start in 2021 and that buildings are under construction and 'equipment move-in will start over the coming weeks'.