Tesla ordered to recall 290,000 cars in China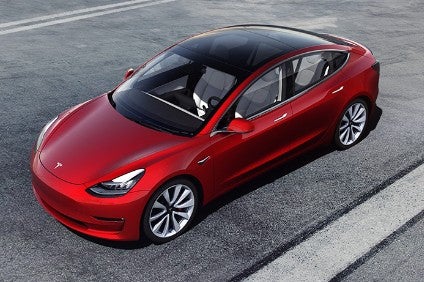 Tesla Inc has been ordered to recall close to 286,000 vehicles in China to fix a software defect which is said to pose a safety risk to customers, according to local reports.
The country's State Administration for Market Regulation said in a statement "the vehicles' autopilot system can be activated automatically, potentially leading to crashes from sudden acceleration".
The recall affects 211,256 locally-produced Model 3s, 35,665 imported Models 3s and 38,599 locally-assembled Model Ys, covering virtually all the vehicles Tesla has sold in China so far.
The US EV maker confirmed it would provide the software upgrades free of charge to its customers. In many cases, the updates can be applied remotely.
On its official customer support account, on Chinese social media platform Weibo, Tesla announced "we apologise for the inconvenience caused by this recall to all car owners. Tesla will continue to improve safety in strict accordance with national requirements".

This is the latest in a series of high-profile customer complaints, and protests have taken place in the country this year including a video that went viral of a protester climbing on top of a Model 3 at Tesla's stand at the Shanghai Auto Show in April.
Since the company began local production at its newly-built plant in Shanghai at the end of 2019, it has become the country's leading EV brand and dominant in the premium EV segment.