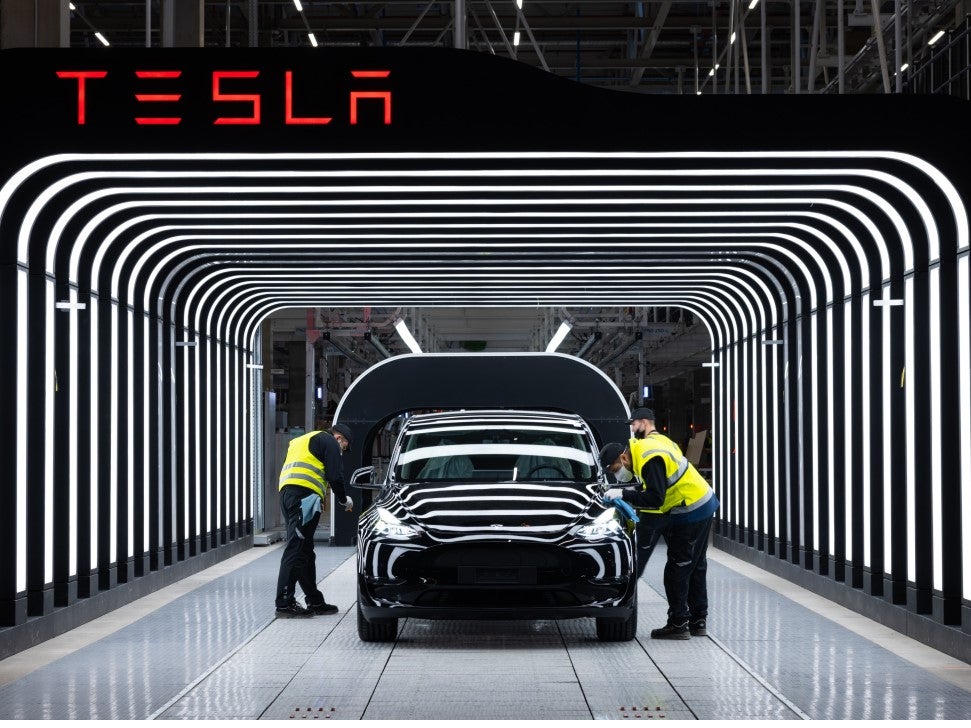 Tesla has finally opened its delayed Berlin manufacturing plant, a move that secures a major capacity expansion for the company.
The presence of German Chancellor Olaf Scholz at the opening also indicates the importance of the Tesla $7bn investment to the German economy. The plant will have the capacity to produce some 500,000 models annually when output is ramped up over the next two years.
The first German-made Tesla cars to be delivered will be Model Y models.
The plant – officially known as 'Gigafactory Berlin Brandenburg' faced a number of local delays after it was announced two years ago, including objections over water use. Nevertheless, the company has built the plant quickly, spurring other OEMs in Germany to take note (VW's EV-dedicated Trinity factory at Wolfsburg aims to emulate Tesla productivity standards).
When fully operational the plant will employ around 12,000 people and is Tesla's third major global plant – the other two being in the US and China.
GlobalData forecasts that Tesla production globally will be around 2.5 million units a year by the end of the decade.
GlobalData Analyst Mike Vousden says: "By 2029, Tesla's total production is forecast to reach 2.56 million units – 900,000 from the US, 700,000 from Germany and 950,000 from China. That figure would put it, in volume terms, in a similar position to BMW and Mercedes, which both produce around 2.5 million units per year, and can be considered direct competitors to Tesla.
"The expansion strategy for both China and Europe is central to Tesla's growth plan and to it continuing to be considered – especially by investors – as a sector leader."