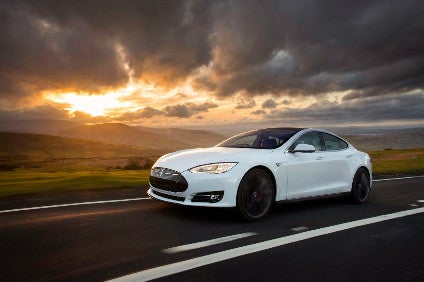 Tesla granted Florida owners extended range capabilities thanks to an over the air update in advance of Hurricane Irma's arrival, a media report said.
According to USA Today, in an effort to streamline production, Tesla includes the same batteries in many of its models, but charges an additional fee to 'unlock' the higher available capacity. Cars with the lower 60kWh range, which the company no longer offers, were upgraded to the battery's full 75kWh potential through a software update last week.
A Tesla spokesperson confirmed to FLORIDA TODAY certain vehicles in the area were temporarily updated to help with evacuations.
The boost allowed Floridians with the Model S sedan, for example, to achieve about 230 miles of range at highway speeds with air conditioning use, the report said.
Drivers in the state would have access to the expanded capacity until 16 September.
The report said Tesla's proprietary charging network includes about 20 Supercharger stations throughout Florida. The automaker is building nearly a dozen more in the state.