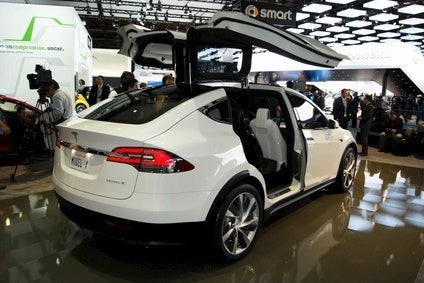 Tesla has cut prices on its two most expensive electric vehicles in the United States, according to the company's website, days after chief executive Elon Musk said recent price cuts on other models had spurred demand.
The Guardian reported the price cuts, Tesla's fifth adjustment since the start of the year, ranged from 4% on the performance version of the Model S to 9% on the more expensive Model X.
The UK paper noted Musk had said repeatedly in recent months Tesla would focus on bringing prices down to drive demand and it had seen success in boosting orders with global discounts introduced in January.
"The desire for people to own a Tesla is extremely high. The limiting factor is their ability to pay for a Tesla," Musk reportedly said last week at Tesla's investor day.
Tesla did not immediately respond to a Guardian request for comment on the most recent price cuts.
The Guardian noted Tesla had slashed prices on its cars across all its markets in January, offering discounts of up to 20% in what many analysts saw as the start of a price war by the electric vehicle market leader.
It had been adjusting prices since with a pace and frequency that goes beyond what established automakers had attempted in an industry where a car's base price is still referred to as a 'sticker price' on a vehicle in stocl.
The report said the Model S and Model X, which come in base all-wheel drive (AWD) and performance Plaid editions, accounted for about 4% of Tesla's global deliveries in 2022. Its two cheaper models, the Model 3 sedan and Model Y crossover, made up the rest.
The Guardian said Tesla cut prices on both versions of its Model S by US$5,000. The basic version of Model S was cut by 5% to $89,990, while the price of the performance, Plaid variant was cut by 4% to $109,990.
Prices of both the performance and basic variants of Model X cars were cut by $10,000. The price of the basic, AWD version of the Model X was cut by 9% to $99,990 while its performance Plaid version was cut by 8% to $109,990.
The newspaper report noted Tesla had a new version of the Model 3 codenamed Highland scheduled to go into production later this year and a change to the Model Y codenamed Juniper for next year.