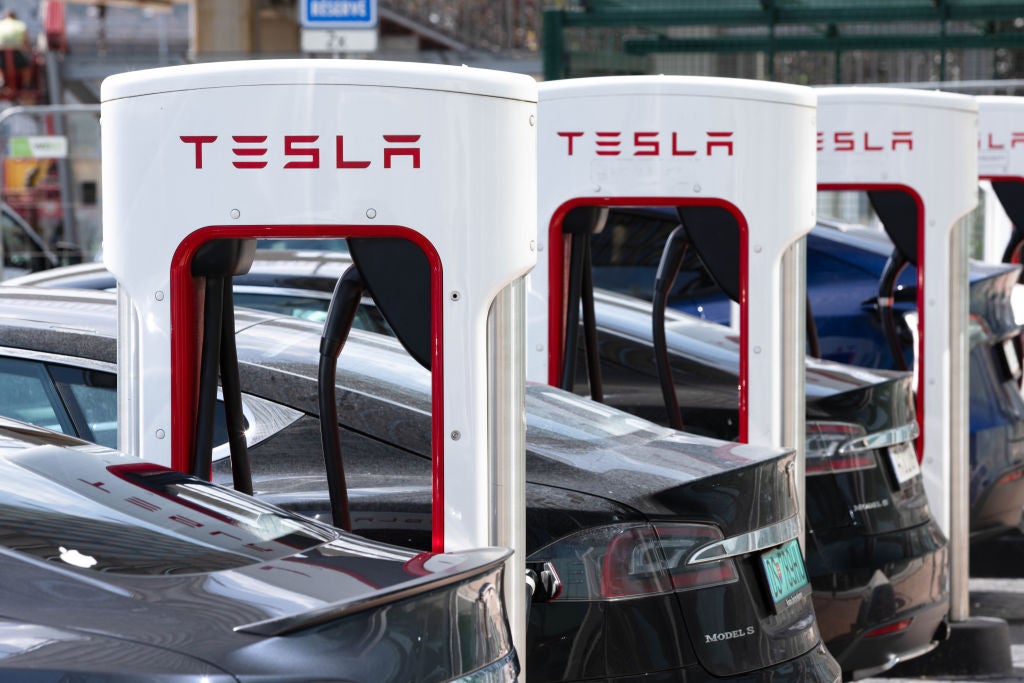 With full year tallying of model level sales still under way, Jato Dynamics said the European new car market performed well in November, its fourth consecutive month of growth.
JATO's data reporting for Europe provides detail of brand trends (GlobalData has already published a report on overall West European car markets data for December and the full-year). According to JATO data, Tesla emerged as a particularly strong regional performer in the month of November.
JATO said car registrations increased 17% from 860,700 units in November 2021 to 1,010,900 units in November 2022. But year to date (YTD) registrations were down 6% to 10,167,700 units.
BEVs were the main driver of growth, led by strong performances from Tesla, Volkswagen, BMW, Mercedes, and Audi. Registrations increased by 30% to 172,600 units, resulting in the highest monthly market share for these vehicles this year at 17.1%, the second highest on record after December 2021 at 18.9%.
In November, Tesla achieved a volume increase of 93% while the US manufacturer's share of the BEV market jumped to 18.9% from 12.3% in November 2021. This impressive performance stands out given Tesla usually sees a decline in registrations during the first and second months of each quarter.
Felipe Munoz, global analyst at JATO Dynamics, said: "Despite the emergence of new rivals, November's result show that Tesla's growth is accelerating, cementing its leadership in the European BEV market."
Other OEMs saw BEV share increases including Geely (Volvo & Polestar), up by 4.4 points to equal BMW Group, and SAIC (MG & Maxus), up by 2.6 points. At the other end of the spectrum, Renault Group (Renault & Dacia) lost 5.2 points, along with Hyundai-Kia, down 5.1 points.
Yet again, the Tesla Model Y led the overall model ranking with 19,169 units. As a result, the midsize SUV became the 22nd best seller in the YTD ranking. Considering Tesla's strong results in December each year, the Model Y looked set to also lead the rankings in December and enter the top 20 by the end of 2022.
Among the latest launches, the Volkswagen Taigo performed well with more than 6,000 units, closely followed by the Dacia Jogger with almost 5,700 units. The BMW i4 registered 3,822 units, becoming the 13th best-selling BEV. The Volvo C40 saw its best result to date registering 3,562 units. The new BMW 2 Series Active Tourer registered 3,095 units becoming the best-selling MPV in Europe. The Volkswagen ID.5 registered 2,702 units and the Mazda CX-60 registered 2,508 units. The Renault Austral and Alfa Romeo Tonale followed with 2,075 units and 2,031 units, respectively.
December and full year 2022 results are expected later this month.