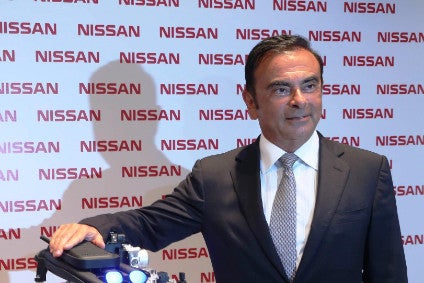 Nissan is reportedly interested in raising its stake in Renault as it seeks to resist what it sees as attempts by Paris to gain greater influence in the Renault-Nissan Alliance.
A bigger stake in Renault is one of the options that Nissan is considering, reports say.
Tensions in the relationship between the management of Nissan and the French government rose in the spring when the French government raised its stake in Renault to secure additional voting rights, against the wishes of CEO Carlos Ghosn.
A report in Le Figaro said that Nissan is seeking limits to state voting rights in Renault as well as written guarantees against intervention in its operations by the French carmaker, which owns 43.4 percent of Nissan. Under the new proposals, any breach of the undertakings would free Nissan to buy shares in Renault and cancel their alliance agreement.
Renault's board is due to meet next week.
Both sides are said to have been "working on a compromise" and the latest Nissan proposals are said to soften earlier demands for voting rights in Renault and changes to the cross shareholdings, moving instead to written undertakings, according to anonymous sources cited by Reuters.
Nissan's labour union has also stepped into the row to criticise the French government, a rare move.
The French government's 'unacceptable attempt to obtain double voting rights in Renault would destabilise the two carmakers' alliance', Nissan's union said in a statement.
"We hope this matter can be resolved as soon as possible so that we can reestablish the foundations of a successful alliance while preserving the independence of Nissan," the union statement added.