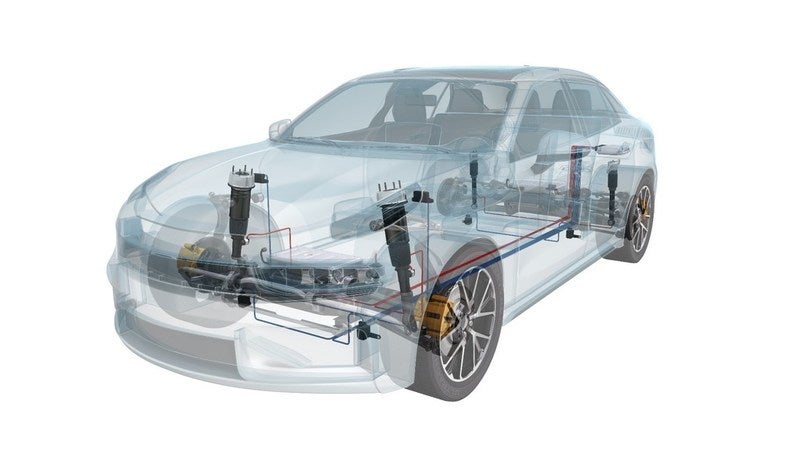 Tenneco said its electronic suspension technology (CVSAe) would make its Chinese debut on the ZEEKR 001 EV.
ZEEKR is a new BEV premium brand from Zhejiang Geely Holding. This would will be the first application of CVSAe technology to be manufactured in China for a major domestic automaker.
The supplier said the technology had already been "widely adopted by European vehicle manufacturers" and is on 20m units across 75 passenger vehicle models.
CVSAe continuously adapts to changing road conditions based on data provided by multiple sensors present in the vehicle, resulting in optimal damping characteristics. An electronic control unit processes sensor inputs and independently adjusts the current input to the electrohydraulic valve within each of the system's four dampers. Multiple driving modes, from comfort-intensive to sporty, can be configured.
Tenneco and Geely integrated the CVSAe system control software into the new model's 'Sustainable Experience Architecture (SEA)' and tuned the suspension to achieve the preferred ride and handling characteristics. CVSAe is integrated into the damper system.
The dampers for the new model will be produced in Changzhou, China.